God's Olympians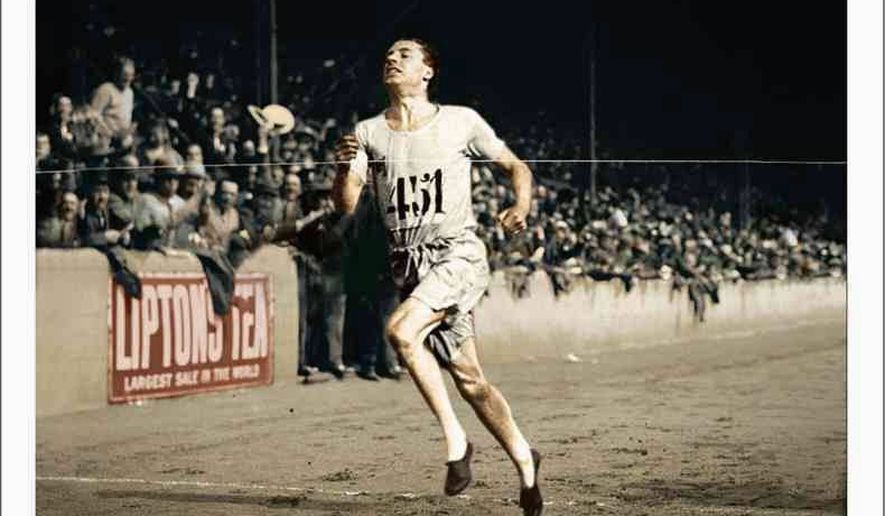 Because we're immersed in Olympic coverage, I'd like to share a little about a man the Episcopal church honors on February 22. You may recall the fine movie, "Chariots of Fire," which told of the 1924 Paris Olympics; Harold Abrahams, a British Jew who faced anti-Semitism; and Eric Liddell, a devout son of Scottish missionaries who refused to run his best event because it was scheduled on the Sabbath. Watch the movie again to recall what happened, it's a wonderful story.
Liddell, called "the Flying Scotsman," became an instant celebrity accorded many opportunities for a comfortable future. The following year, however, found him as a teaching missionary in northern China. He was ordained on a home furlough in 1932 and promptly returned to China, where he continued to serve with his missionary-wife.
As war clouds gathered in 1941, his wife and children heeded the British government's advice to leave, but Liddell stayed to serve the poor at a rural mission. It was overtaken by the Japanese in 1943. He was sent to an internment camp and was, at one time, offered release through a prisoner exchange. He refused, remaining instead to serve the camp's children. He died two years later.
I am moved and humbled by stories like his. God's people throughout time have resolutely stood fast in their passion for service, even when common-sense-signposts pointed 180 degrees the other way, when there were far easier roads to follow, and with love and life on the line. They serve as lighthouses of faith for the rest of us. We all can't be Eric Liddells, but what else might we be?
During these unsettled times in a tense and violent world, we choose the road to follow. I pray we can listen to God's word for us and hold fast to a faithful response. It may be painful, but by the example of Eric Liddell and others who have gone before, we might run the race God intends for us with grace and endurance—our own Lenten Olympics.