Beloved Community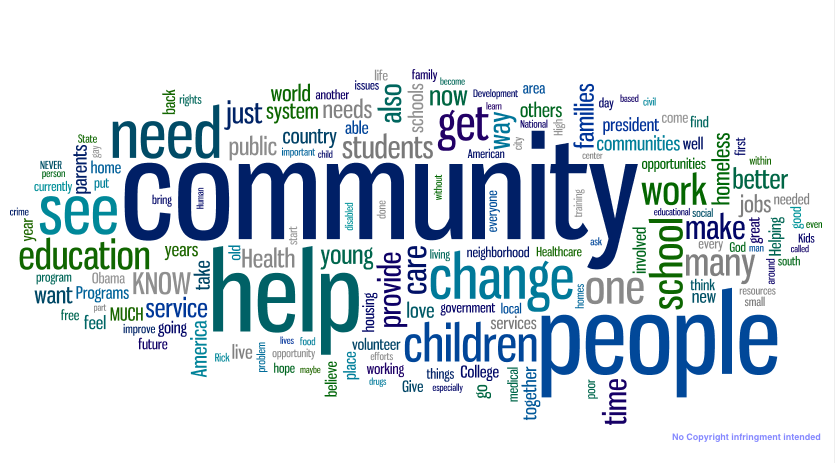 This past Sunday, Youth Sunday, two of our young adults provided some fine preaching. With refreshing vulnerability, they told their stories. What struck me was the impress of their church community in shaping their lives. Crediting mentors—many named—as well as peers and the environment of faithful service within the parish, they are clearer about who they are and whose they are.
Richard Rohr, of the Center for Action and Contemplation, writes:
Our tradition suggests that it is very difficult to live a life of integrity apart from the support, encouragement, witness, challenge and celebration of a community. Community is, if you will, the medium in which so many other important things of the Gospel can happen. Community is an engine for peace, it is fuel for justice. We are made for each other. As a species, we have always known we could not survive, could not flourish without each other. Whatever is to prosper, grow, or multiply will only happen with the nourishment of people who are for each other in a significant way. . . .
I am blessed to be a first-hand witness to St. Alban's community in action. As the coordinator of lay pastoral care for several years and a Stephen Ministry leader, there has never been a time when parishioners have hesitated to provide meals or rides, visit, listen, hold, pray, laugh or cry with, or just do whatever is needed in the name of love. Lately, it has seemed almost overwhelming. It is a beautiful thing to behold. And we extend the arms of this caring community to a city and world that thirst for that embrace.
This is how God intends for us to live. We can quote scripture and recite creeds 'til the cows come home, but it is what we do, how we love each other with a thirst for learning, humility, and respect that binds us.
So I'll see you on Sundays when we soak in God's overwhelming love, shared Christian values, and mutual affection. We are then nourished to walk out the doors and be The Church, doing the lifesaving work of the Gospel.