Becoming a Velveteen Christian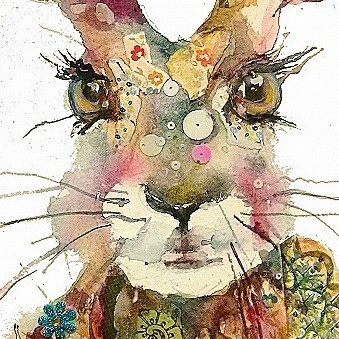 Generally, by the time you are Real, most of your hair has been loved off, and your eyes drop out and you get loose in the joints and very shabby. But these things don't matter at all, because once you are Real you can't be ugly, except to people who don't understand.
The Velveteen Rabbit, Margery Williams Bianco
Over the last few months, I have been deeply moved by two women of faith: The Very Rev. Tracey Lind, theologian and retired Dean of Trinity Episcopal Cathedral (Cleveland); and Dr. Kate Bowler, professor of the history of Christianity in North America at Duke Divinity School. Obviously, they would be impressive women without further definition.
The lives they so successfully constructed, however, started crumbling during the last few years. Lind was diagnosed with early onset fronto-temporal dementia, and her ability to knock your socks off with pithy insights is fading quickly. We at St. Alban's were fortunate to hear her speak this spring. Thirty-four-year-old toddler-mom Kate Bowler, a published expert on the "prosperity gospel"—the belief that wealth and health are assured by God for tangible signs of one's faith—was diagnosed with stage 4 cancer. They are among the few who write and speak about the unspeakable from within the maelstrom, and that's a lot different than posting observations from a safe distance.
These new friends of my soul teach what many of us have to keep relearning: we must honor the awful realities of our own lives and those around us, fighting our need to minimize or pretty things up. God is in us when we are real with ourselves and each other. These women are both pissed off (sorry) at all the cheerful "everything happens for a reason" comments. Bowler points out that the only thing worse than failing to throw a life preserver to drowning people is handing them a reason.
Lind and Bowler write with passion, anger, and humor about the reality of their lives. They are both trying to come to grips with uncertainty. It is in resting in their new realness that they say they've been overwhelmed with God's love all around them. Tracey Lind writes that while her earthly tent is slowly degenerating and things on the outside might look as if they are falling apart, "not a day goes by without God's unfolding grace."
How many of us still try to polish up the life we think we've created to find God's approval? Do we still worry about the selves that even our dearest loved ones might see? Our favorite children's book reminds us that it is in being real, in knowing that we are well-loved despite our brokenness, pain, wear and tear (probably because of them) that we might find the peace of God. Jesus knows who we are and is with us where we are.
- - - - - -
You can read more about Tracey Lind or subscribe to her blog at traceylind.com.
Read Kate Bowler's remarkable book "Everything Happens for a Reason and Other Lies I've Loved." Podcasts are available on katebowler.com