Anger Mismanagement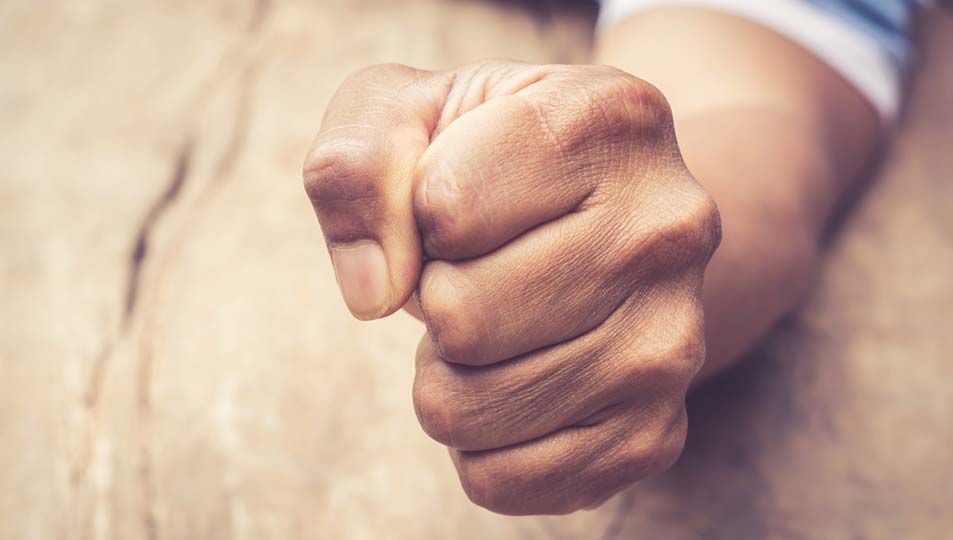 "Of the Seven Deadly Sins, anger is possibly the most fun."
Frederick Buechner: Wishful Thinking
While the buzz this week is all about our presiding bishop's wedding homily on love, here I am writing about anger. I'm as much into love as anyone else, but this anger thing took root in the corner of my brain after recently feeling its heat from another. (And yes, she seemed to be having fun.)
Anger discomforts me more than most other feelings. I was raised in a family that had little high drama but lots of peacemaking, so I've been ill-prepared to feel anger or have someone angry at me. Learning on the job has not gone smoothly and I seem to be returning the anger too often.
We think our own anger is about "the other" who incites it, but it really has to do with grief, anxiety, lack of power or control, inadequacy, abandonment, unhealed wounds, and inability to forgive. These things are not about the other, they are about ourselves, so casting blame accomplishes little. The work we must do is within us, and to not attempt that work is self-harming. Buechner goes on to say:
To lick your wounds, to smack your lips over grievances long past ... to savor to the last toothsome morsel both the pain you are given and the pain you are giving back—in many ways it is a feast fit for a king. The chief drawback is that what you are wolfing down is yourself. The skeleton at the feast is you.
I resent the space that another's anger occupies in my consciousness. It seems to take root in my spirit and bloom like an over-watered chia pet. It smacks of bondage. So I'm trying something new in my meditation time, greeting this feeling and naming what it looks and feels like. I take some time choosing to accept it or reject it, creating a space to find a new path, to hear God's word. And God has yet to say, "Yes, hold on to your painful misery!"
I guess it gets back to Bishop Curry's words after all: "If it's not about love, it's not about God." In a world so full of rage, people of faith are called to hold anger up to the light and see who it serves. We are called to choose love as the way forward. Making that choice can take work, but it feels like a blessed relief. As we remember from 1 Corinthians, "Love bears all things, believes all things, hopes all things, endures all things." Even this anger.