Abide With Me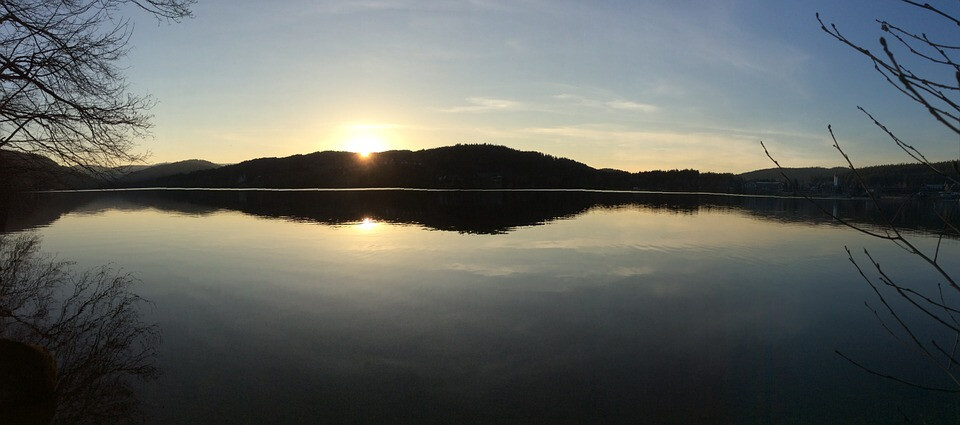 All who obey his commandments abide in him, and he abides in them. And by this we know that he abides in us, by the Spirit that he has given us. From 1 John 3
There was a lot of "abiding" in Sunday's gospel lesson and the word has stuck with me into the week. It's not a word we use very much in everyday conversation. It clearly has something to do with where we are, but of course it's more than that. I've been thinking about its several aspects to better hear what Jesus is saying. Real theologians may hear something different; we all know I am not one of them.
Most often, to abide means to remain in one place or state. I think Jesus is telling us that God loves and accepts us right where we are now, right as we are. Not after we change, not when we're perfect. Yes, we need a little pruning, but I can know that God is with me in this moment.
I also hear that abiding has to do with tolerating, or putting up with. It makes me laugh to insinuate a new meaning for that old hymn: Put Up With Me, Fast Falls the Eventide. I'm sure that God has God's hands full, putting up with me. It also can be a big job for us to put up with ourselves—with our fears and pains, our doubts and frustrations. I'm often challenged to put up with others as well. When my compassion tank is running low, it helps to listen to the God within.
I read a definition that gives me hope on a bad day: "to await and expect what is in store." To abide says there's more, that something wonderful is around the corner and we are never to forget it. Listening to God's voice, remembering the commandments, and working through the difficulties of this time and place, we await reconciliation and healing. We have God's promise, God's incarnate son.
The incarnation of Jesus is more than God's son becoming flesh and blood. Incarnation is God abiding in our very own humanity, you and me, living in us—abiding in us—today. Henri Nouwen says "… we are awakened and opened to God within, who enters into our heartbeat and our breathing, into our thoughts and emotions, our hearing, seeing, touching, and tasting. It is by being awake to this God within that we also find the Presence in the world around us." [Clowning in Rome].
Abide with me, Lord.