a Variety of Gifts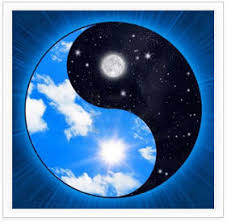 Now there are varieties of gifts, but the same Spirit; and there are varieties of services, but the same Lord; and there are varieties of activities. from 1 Corinthians 12
I've always been interested in Julian of Norwich, and the Church remembers her this week. Considered a spiritual authority in the late 14th and 15th centuries, Julian was an anchorite (one who lives in seclusion for religious reasons) at her church in East Anglia. She chose to live apart, in a cell, to think and pray and write. The first woman ever to have authored a book in English, she wrote at length about sin. She also likened the love of God, as revealed to her in miracles, to the love of a mother for her child—a radical thought at the time. A theologian and a mystic, this solitary monastic has nevertheless helped shape the Church for more than 500 years. Hers is a distinctive story to tell.
And then our friend the Rev'd Loren Mead died last weekend. For the more recent members of St. Alban's, he might be remembered as the white-haired priest with the folksy sermons and southern drawl. But Loren was a man who, without hesitation, waded into thorny situations to witness to God's healing love and creative power. A vigorous man of the church, Loren and his Alban Institute were healers of many congregations that struggled to live out their mission. He was a robust presence in the lives of all who knew him. He radiated loved. Quick to laugh or cry, he never shied away from being in relationship. A man of formidable faith, humility, and humor, Loren Mead was the real deal.
Julian and Loren—so different; I'm wondering what they might say to each other in heaven? The family of God is indeed a crazy quilt of believers. It gives me faith that there is a place in it for me.
Thank you, God, for revealing yourself in such unique people of faith. We have been blessed to learn, grow, and find joy through so many loving examples. May we find our own voice to bear witness, as did these servants. Amen . . . and embrace Loren for us.