A Righteous Kiss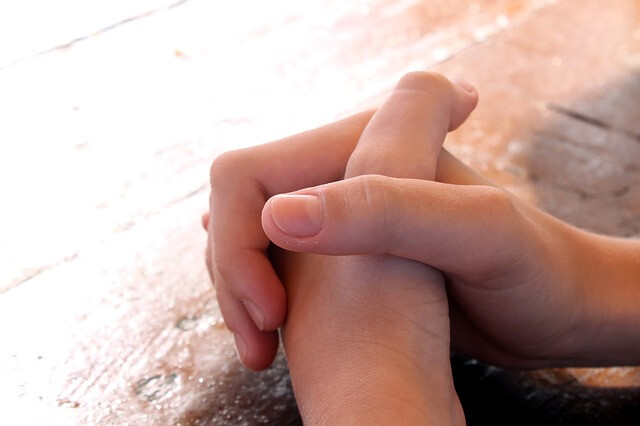 Steadfast love and faithfulness will meet;
righteousness and peace will kiss each other.
One of our lectionary readings this past Sunday was Psalm 85. The sentence above from that psalm, a prayer for restoration, got planted in my brain—that kiss between righteousness and peace.
I confess to having a knee-jerk reaction when it comes to "righteousness." The word can take on the aspect of a rigid plumb line separating one group's ethics and values from another's, with the line's position dependent on who is doing the talking. It seems to have little to do with peace.
Self-righteous people believe that they define righteousness by their own actions and beliefs. Those expressing righteous indignation—me, sometimes—justify that resentment because it is based on dearly held values. But whose? I'm pretty sure this was not the scriptural intent.
Through prayer, I am coming to believe that righteousness is not ours to claim at all, but it is God's gift to us through the child we will welcome in a couple weeks. It is nothing you and I do, it is not our list of good works. Righteousness is holding fast to God's goodness and believing in Jesus's teachings, the greatest of which is to love one another. I think the R word is really about love; there is no righteousness without love.
Moving through Advent, we prepare to welcome God's great gift of love, Jesus. This requires making room and tossing out our judgmental plumb line so that steadfast love and faithfulness can meet, as the psalmist says. This love of God, true righteousness, blesses us with the kiss of peace that passes our understanding. My heart is ready for that kiss.