One Parish, Two Languages: Workshop
Saturday, October 12, 2019, 9:30 AM - 12:00 PM
As we make the significant move from sponsoring a quasi-separate Spanish-speaking congregation to being one congregation worshiping in both English and Spanish, we are fortunate to have the Rev'd Steve Carlsen and Yuri Rodriguez with us on the weekend of October 12 and 13. They led the team that made this exact change at Christ Church Cathedral in Indianapolis. They have learned a lot and have a story to share. (Traducción al español a continuación,)
The Saturday conversation is focused on challenges to our Anglo majority.
On Sunday, October 13, Steve and Yuri will preach at 8:00 and 9:00 a.m. (in English) and at 11:15 in Spanish. In between, they'll speak at a forum. After lunch in Trenbath at 12:30 p.m., they will lead another conversation (from 1:00 to 3:00 p.m.) focused on challenges to those who prefer to worship in Spanish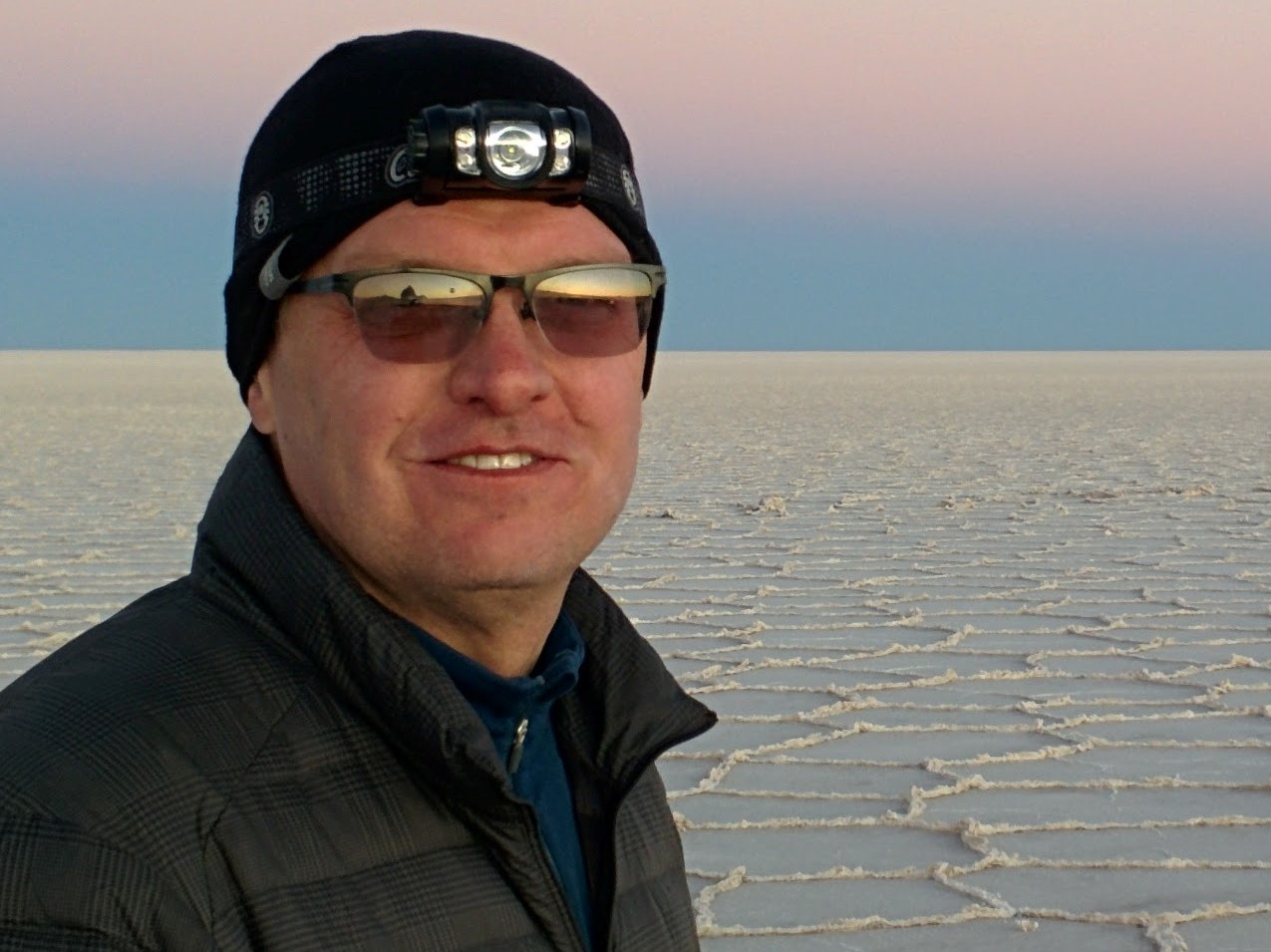 Steve Carlsen is serving as the interim rector of St. Paul's Episcopal Church, Key West. He is also the vice president of the Consortium of Endowed Episcopal Parishes. Steve grew up in the Midwest, was ordained in the Diocese of Chicago, and has served congregations in Chicago, Ohio, Colorado and most recently as the Dean of Christ Church Cathedral, Indianapolis--where he served for a dozen years. A self-proclaimed bicycle geek, on his sabbatical four years ago, Steve and his wife, Jen, went on a six-month, self-supported bike tour through South America and Mexico. On that tour in the Andes mountains of Peru, a boy told them, "Uds. estan en una aventura!" They still are.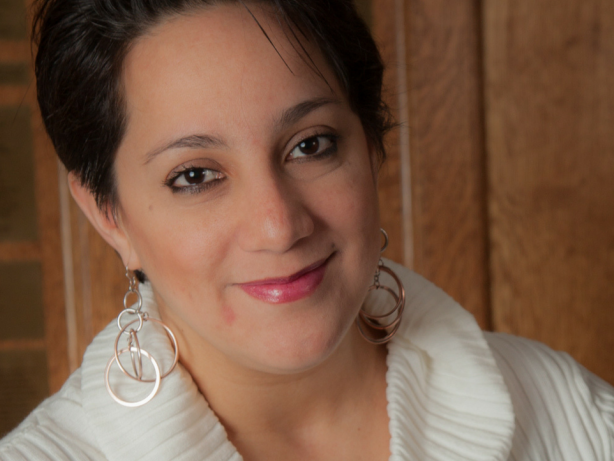 Yuriria Rodríguez, a native of Costa Rica, is associate director of Hispanic music and communications manager at Christ Church Cathedral Indianapolis. In 2018, she was director of music for Nuevo Amanecer, the biannual conference of Latino Ministries of The Episcopal Church at Kanuga. She is currently a member of the editorial committee of Nuevo Amanecer, the new Episcopal songbook for Latino Ministries of TEC that will be published in 2020. Yuriria is a performer, educator, choir conductor, and composer, with advanced degrees in Music from Indiana University. By the end of October 2019, the Anglican Theological Review will be publishing Yuriria's latest essay, titled "El Coro Latinoamericano: Redefining the Choral Model for the Latino Congregations of the Episcopal Church."
Steve and Yuri can help us all as we begin to answer many of the questions we have about what lies ahead.
Una Parroquia, Dos Idiomas
A medida que hacemos el movimiento significativo de patrocinar una congregación hispanohablante casi separada para ser una congregación que adora tanto en inglés como en español, tenemos la suerte de tener a Steve Carlsen y Yuri Rodríguez con nosotros el fin de semana del 12 y 13 de octubre de 2019. Ellos dirigieron el equipo que realizó este cambio exacto en Christ Church Cathedral en Indianápolis. Han aprendido mucho y tienen una historia que compartir. Esperamos que cada miembro de nuestra parroquia pueda asistir a una o más de las presentaciones y unirse a ellos mientras predican en las liturgias en inglés a las 8:00 y 9:00 a.m. y en la liturgia en español a las 11:15 a.m. del domingo.
Además de la predicación, el horario para el fin de semana será:
Sábado 12 de octubre
9:30 a.m. al mediodía, Nourse Hall:
Conversación centrada en los desafíos para nuestra mayoría anglo
Domingo 13 de octubre
10:15 a.m. a 11:00 a.m., Nourse Hall: Forum de adultos
12:30 pm. a la 1:00 p.m. , Salón Trenbath: Almuerzo
13:00. a las 3:00 p.m., Salón Trenbath:
Conversación enfocada en desafíos para aquellos que prefieren adorar en español
Cada uno de nosotros tiene mucho que aprender de Steve y Yuri, y pueden ayudarnos a medida que comenzamos a responder muchas de las preguntas que tenemos sobre lo que nos espera.
Steve Carlsen se desempeña como Rector Interino de la Iglesia Episcopal St. Paul, Key West. También es Vicepresidente del Consorcio de Parroquias Episcopales Dotadas. Steve creció en el Medio Oeste, fue ordenado en la Diócesis de Chicago y ha servido a congregaciones en Chicago, Ohio, Colorado y más recientemente como Decano de Christ Church Cathedral, Indianápolis, donde sirvió durante una docena de años. Un autoproclamado fanático de la bicicleta, en su año sabático hace cuatro años, Steve y su esposa, Jen, realizaron un recorrido en bicicleta de seis meses por América del Sur y México. En esa gira en las montañas de los Andes del Perú, un niño les dijo: "Ustedes están en una aventura!" Aún lo están.
Yuriria Rodríguez, originaria de Costa Rica, es Directora Asociada de Música Hispana y Gerente de Comunicaciones en Christ Church Cathedral, Indianapolis. En 2018, fue Directora de Música para Nuevo Amanecer, la conferencia bianual de Ministerios Latinos de la Iglesia Episcopal en Kanuga. Actualmente es miembro del comité editorial de Nuevo Amanecer, el nuevo cancionero episcopal para los ministerios latinos de la Iglesia Episcopal que se publicará en 2020. Yuriria es intérprete, educadora, directora de coro y compositora, con licenciatura y maestría en música por la Universidad de Indiana. A fines de octubre de 2019, la Anglican Theological Review publicó el último ensayo de Yuriria, titulado "El Coro Latinoamericano: redefiniendo el modelo coral para las congregaciones latinas de la Iglesia Episcopal".