Youth Sunday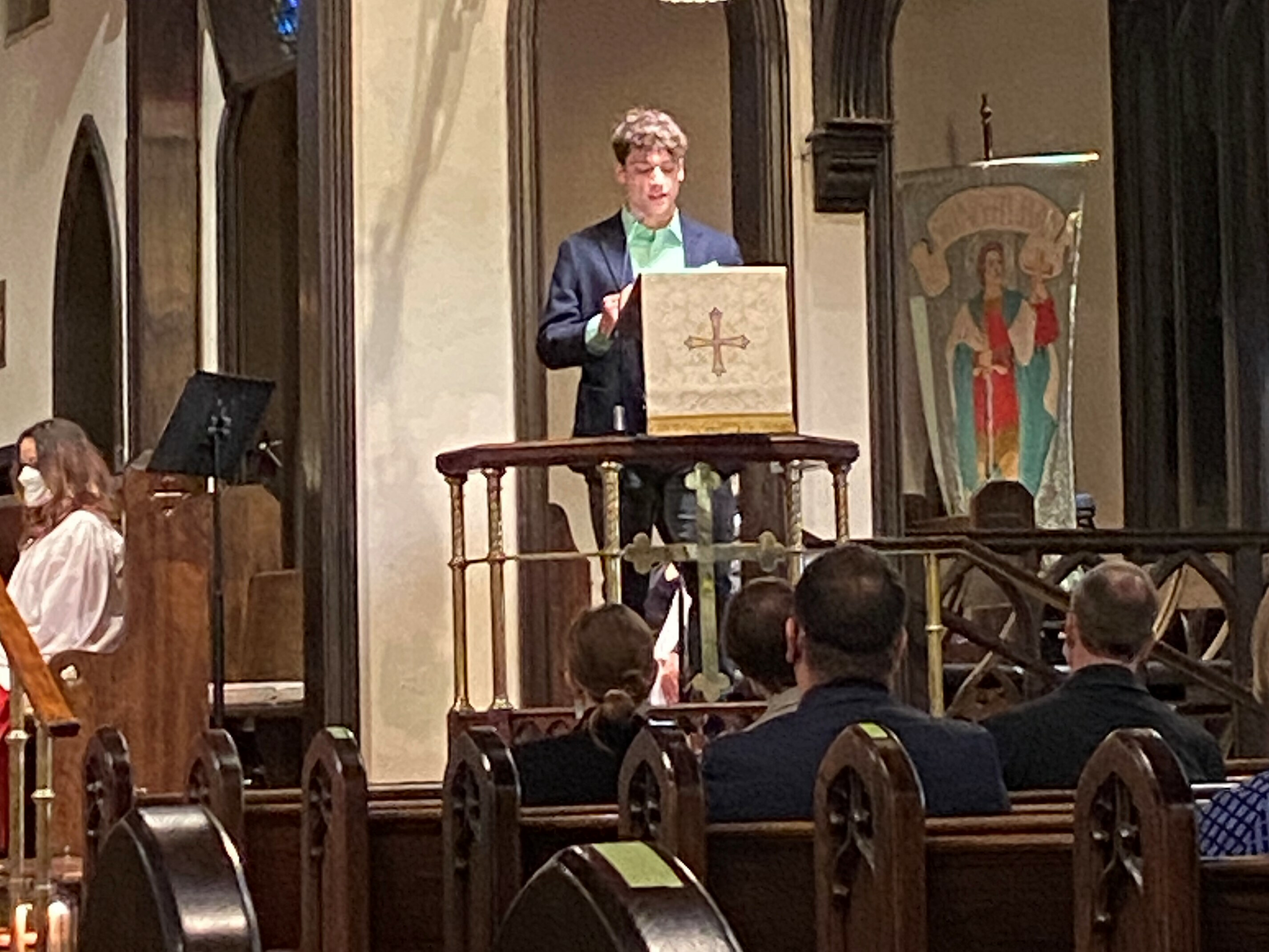 At St. Alban's, we not only celebrate our young people on Youth Sunday, we ask them to lead us in worship. It's a task some of our graduating seniors look forward to and others dread.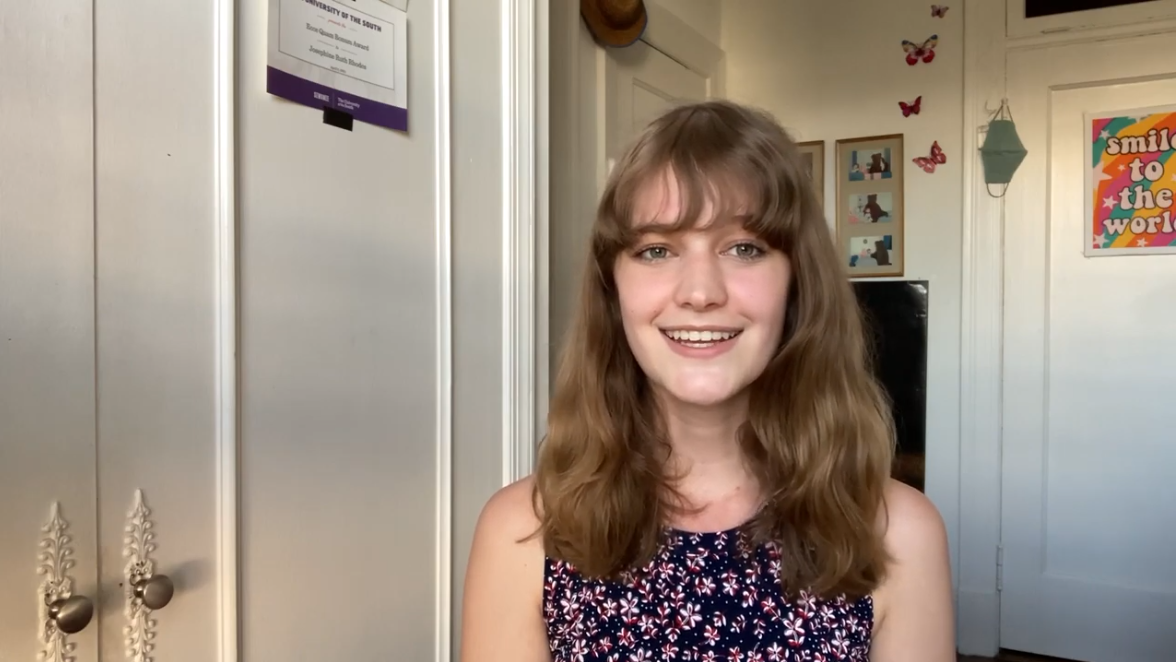 "I saw my older friends preach and I was always nervous," said Ruthie Rhodes, who preached for the online service on May 9. "I was thinking I wasn't going to do it, but being able to record it took away my stage fright."
Longtime senior youth leader Alex Netchvolodoff called her sermon "wonderfully remarkable...biblically grounded [and] connected with humility to her personal experiences of having been so lovingly welcomed upon arriving at St. Alban's" five years ago.
"The thoughtfulness in the sharing of her experience tied to the spiritual lessons she learned out of those engagements showed serious depth and maturity," said parishioner David Brown. "I came away moved and inspired."
Pierre Zeineddin, who preached at the in-person service, grew up at St. Alban's, starting out in Children's Chapel. Youth Sunday was his family's first time back at church since the start of the pandemic last year.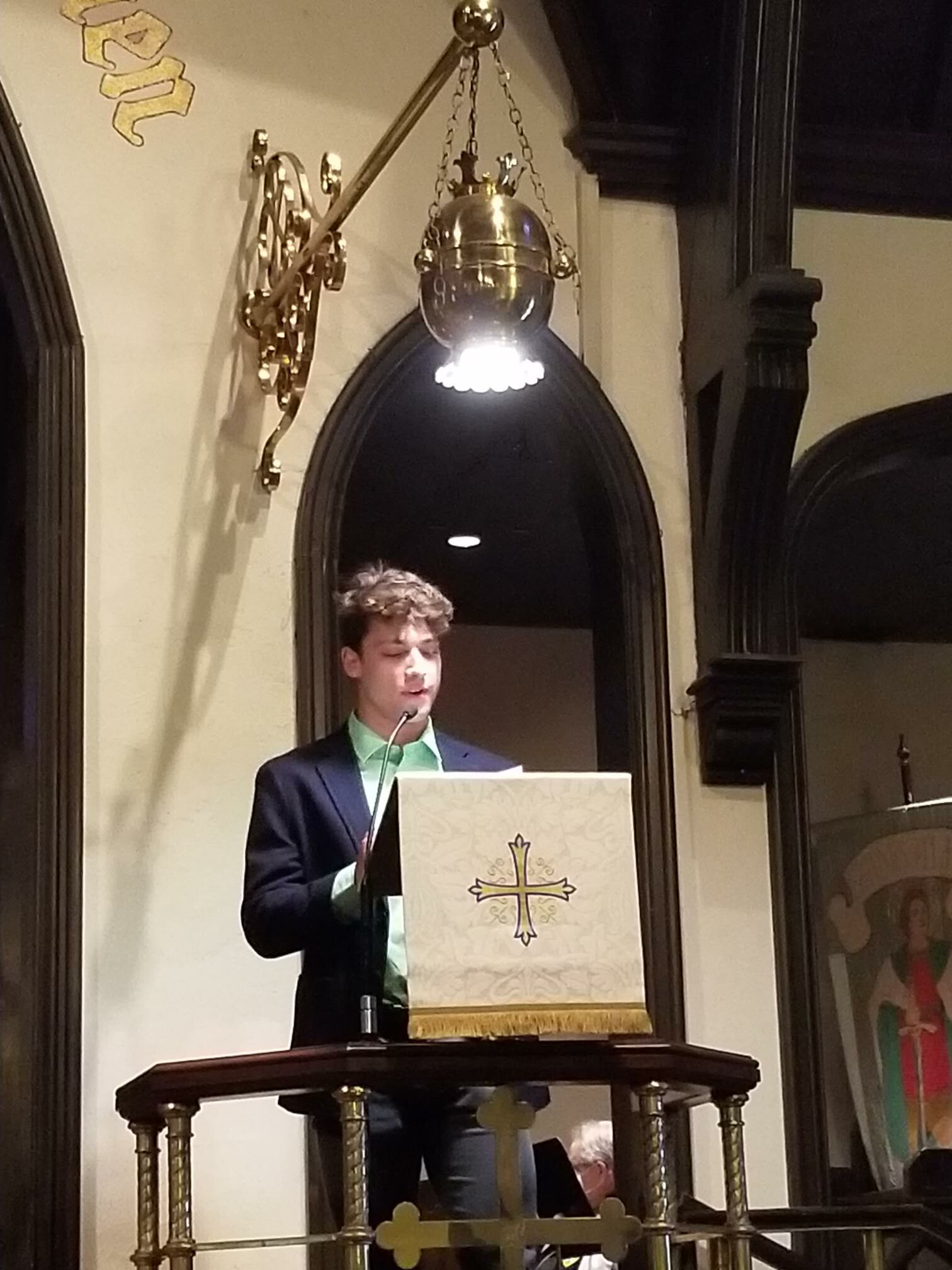 "Pierre was warm, poised, and articulate," said parishioner Laura Ingersoll, "but what struck me most was how mature and well thought-out his spiritual reflection was."
The opportunity to preach brought him closer to the St. Alban's community, Pierre said, and also closer to God and Jesus' call to love and serve one's neighbor. "I solidified that understanding when I saw the loving and supportive faces of those listening, understanding, and sharing in my sermon. It is that aura that influences me, and will always bring me back to Saint Alban's."
Pierre is heading to California for college in the fall. Ruthie is off to Tennessee.
"My youth group have all been great friends," Ruthie said. "I'll be taking those relationships with me. Those friendships will last forever."