What's a Verger?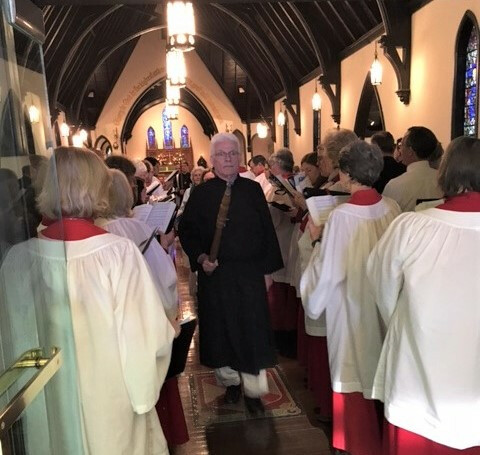 You see them on Sundays in black cassocks, helping to prepare the sanctuary for worship. They escort liturgical processions carrying a staff of office known as a "virge," which is why they're called vergers. We've had vergers at St. Alban's for only about a decade, beginning when the Rev'd Scott Benhase was rector, but they have become a regular feature of our worship.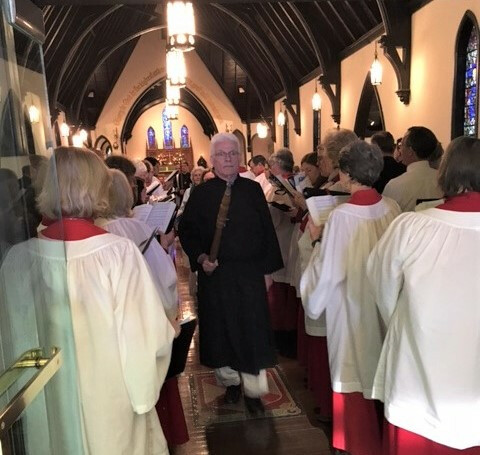 Paul Brewster says he was ambivalent when he was asked to become a verger, thinking of the role in the context of "high church cathedral-like services." Now, however, he compares what he does to what he used to do as a member of a theater tech crew: keep things moving along in an orderly fashion.
Making sure things run smoothly allows worshipers to "focus on the experience of the liturgy – the sacramental acts, the prayers spoken and sung, the flow of the action, the music, and the beauty of the space," says verger Laura Ingersoll.
Vergers are always lay people and usually volunteers. Their motto: "Service through worship and worship through service." The role has its roots in the early church, when vergers often swung their staffs to clear the way for processions winding through crowds of people and animals, according to the International Order of St. Vincent, a fellowship of lay ministers.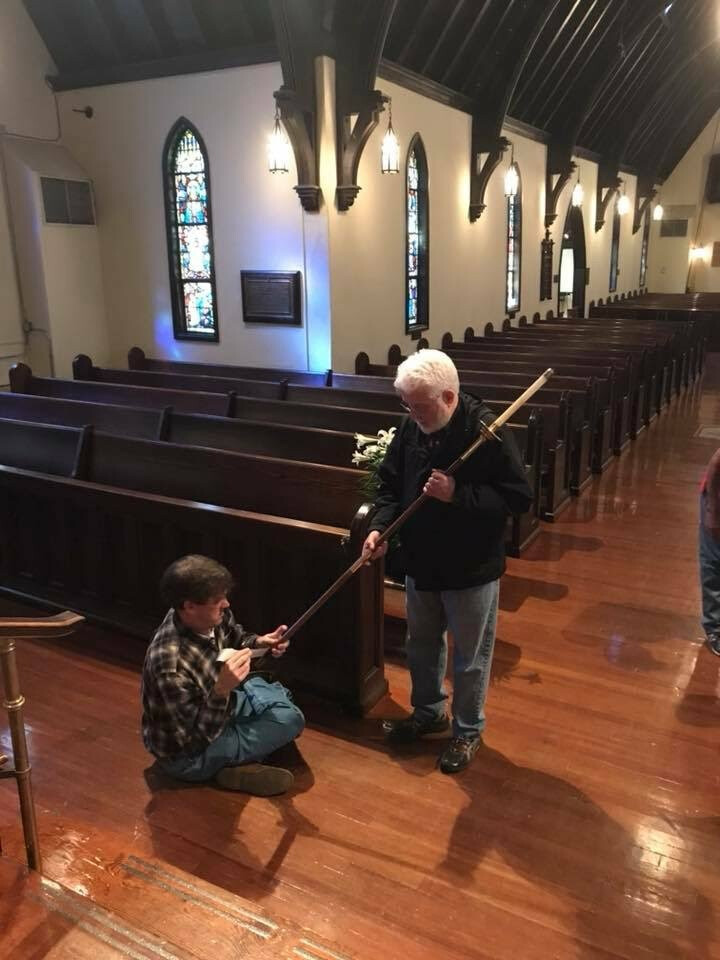 Ron Hicks, the first of our vergers, says that what parishioners see during services is just a small part of what vergers do. "The more important function is ensuring that everything and everyone needed for the conduct of a worship service is on hand and prepared," he says. "This takes place as unobtrusively as possible before a service, sometimes even days before."
At St. Alban's, for example, vergers do everything from making sure the sound system is working properly to offering a calm and reassuring point of contact to nervous wedding parties or grieving families at funerals.
"The job calls for an ability to see the big picture of a complicated event, while also being attentive to the tiniest details, and being able to quickly and quietly fix whatever problem crops up without warning," Laura says. "When we do our jobs well, the event should be seamless and we should be invisible."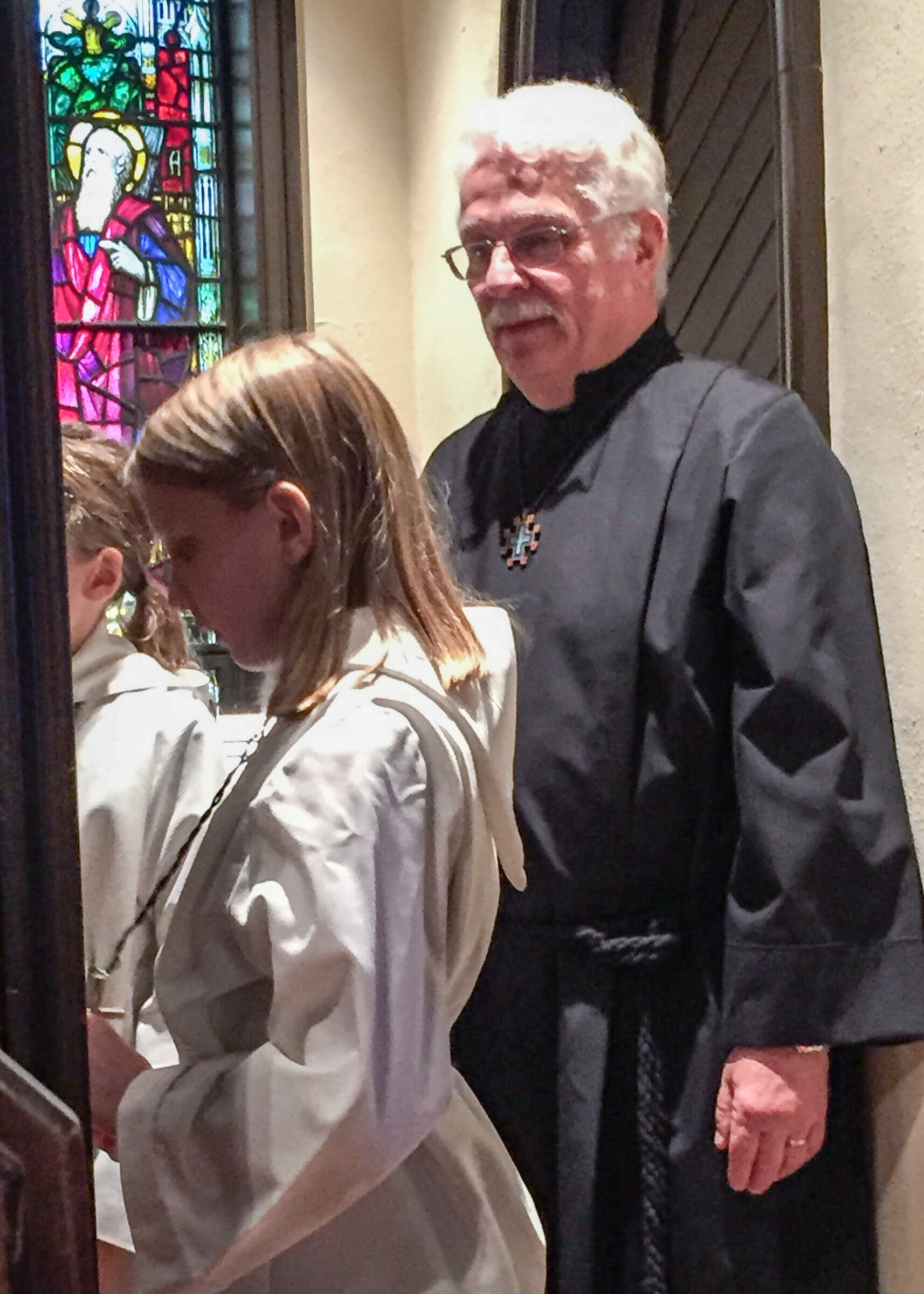 Vergers work closely with others involved in worship services, not just the clergy but also the acolytes.
"I love working with the young acolytes at the 9 a.m. service," Paul says. "They bring a joy and freshness to my life."
As for Laura, she says It's very satisfying to play a "behind the scenes" role so everyone involved can "can participate confidently in our liturgies, without stress and with 'gladness and singleness of heart.'"
Learn more about what vergers do from any of our vergers, of from the Vergers Guild of the Episcopal Church.