Welcome the Newly Baptized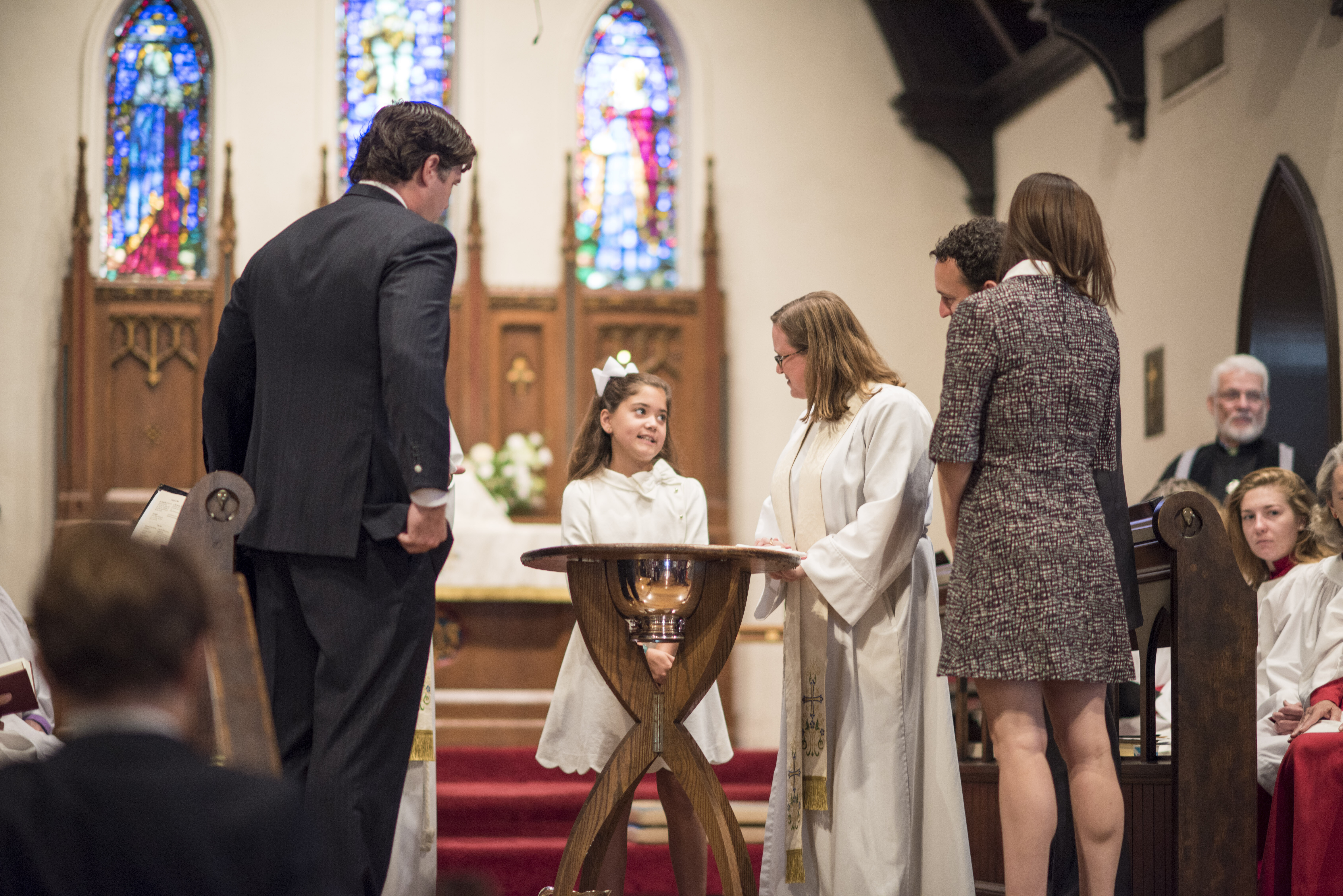 A baptism is a new beginning, and over the past five years we've seen many of them at St. Alban's, as we've welcomed more than 50 new Christians to our community.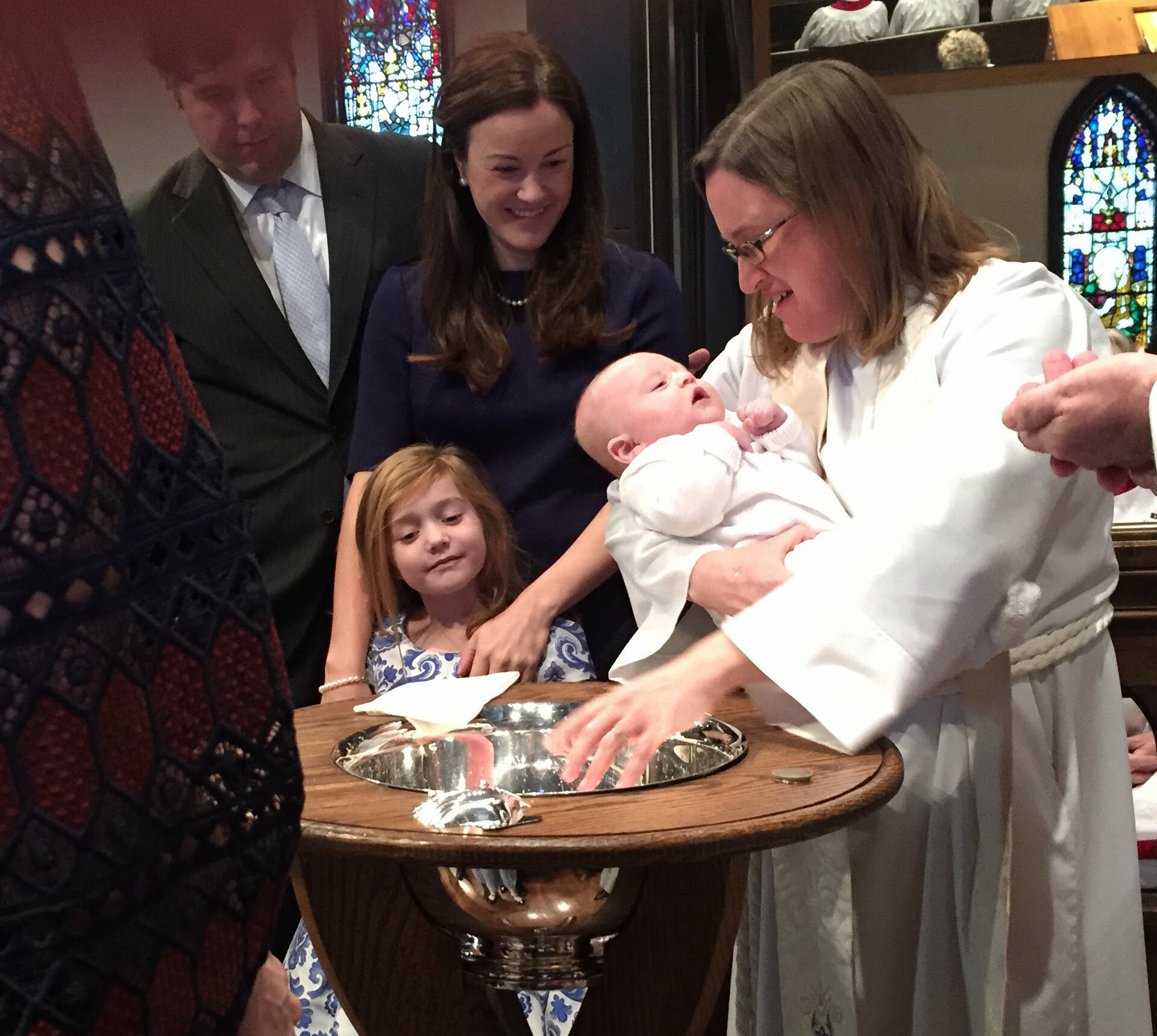 "It is a joy and a privilege to welcome people into the worldwide body of Christ, whether they're young or old," says associate rector Emily Griffin. "Getting to tell people that they're 'sealed by the Holy Spirit in baptism and marked as Christ's own forever' is one of the most amazing, humbling things I get to do as a priest."
At St. Alban's, a team of lay volunteers prepares families and individuals for baptism, meeting for a few hours with parents and godparents before the big day. In many parishes, this is done exclusively by the clergy but using lay catechists sends a message, Emily says.
"It shows an ongoing commitment to these families by the parish," Emily says. "It's part of how we live up to our vow to do all in our power to support them in their lives in Christ."
The catechists discuss the history, symbols and promises of baptism and the role of the St. Alban's community in supporting each other in our faith journey. Noell Sottile has been part of the team for more than a dozen years, serving with Sara Beth Watson and Sandra Loftin.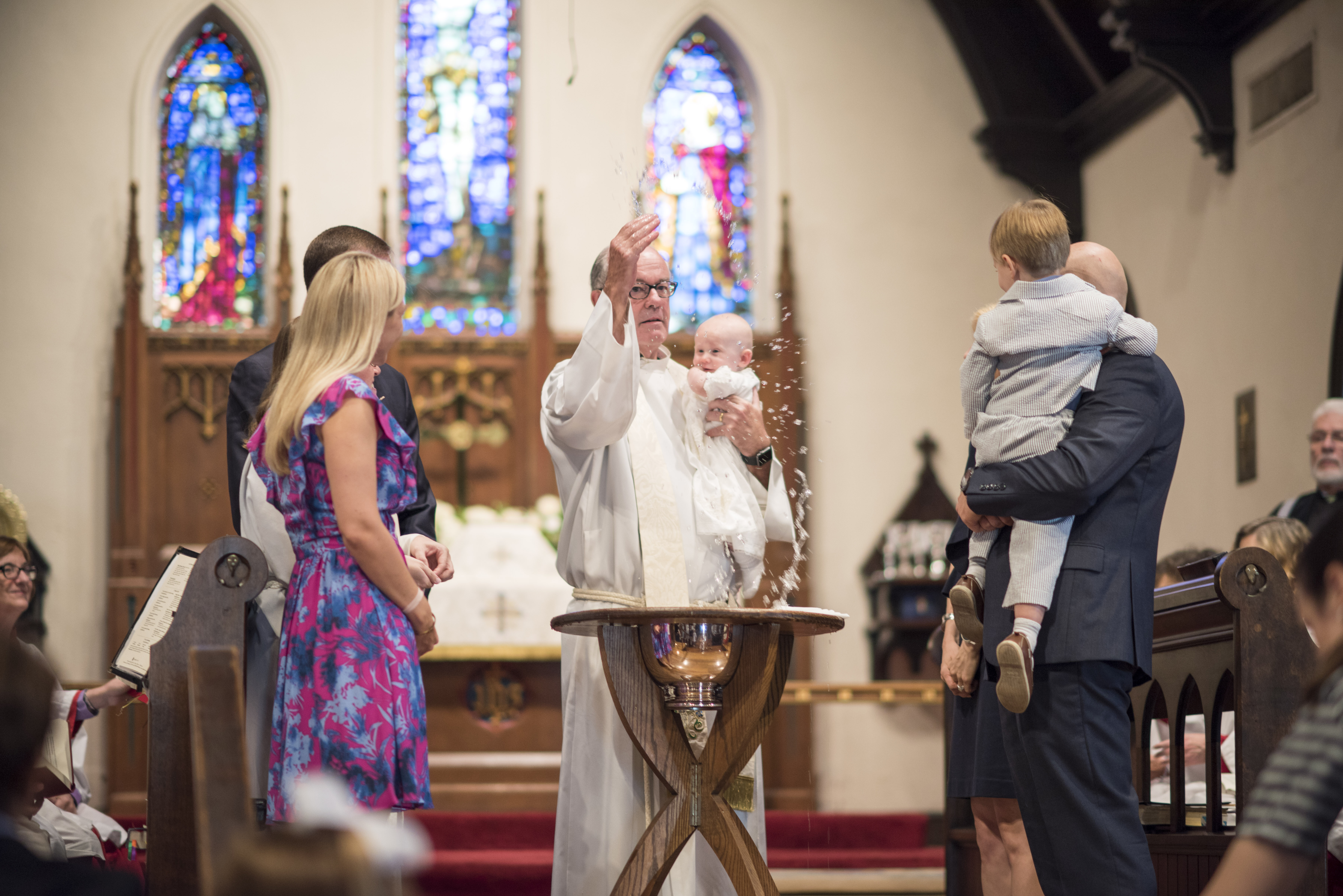 "The very first baptism celebration that we had with Geoffrey was a joyful surprise as he splashed the baptismal waters prodigally around all gathered at the font," Noell said. "Never had I been showered like that at a baptism, but it was a tangible reminder of how God showers and fills us with the Holy Spirit."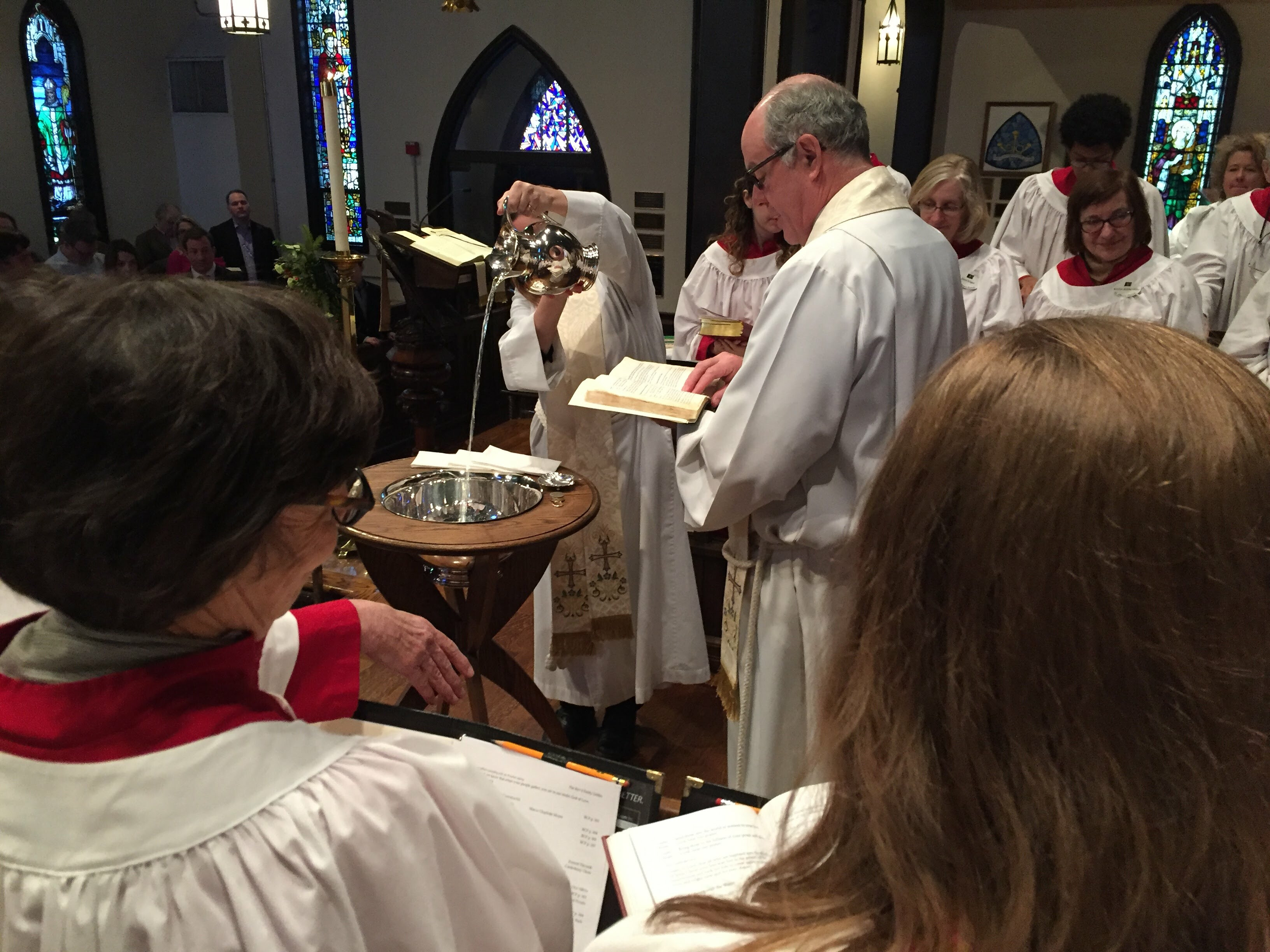 Baptisms typically are for infants, but Emily says she is particularly moved when teens and adults seek it out.
"They're making a profound statement about their identity and offering a conscious, public witness to their faith," she said.It takes incredible courage in our increasingly cynical society to affirm your faith aloud and say that you're willing to be held accountable for living up to it."
Any teen or adult who hasn't yet been baptized might consider taking this next step. With the adult enquirers' class just starting, Emily says it's the perfect time to explore the possibilities and think about what following Jesus really means (with a community that promises to have your back!).
The next dates for baptism are April 1 at the early morning Easter Vigil, and May 20 (Pentecost). Anyone interested in being baptized themselves or having their children baptized should contact .
"Absolutely every single baptism celebration is different and wonderful," Noell said, "and I am convinced afterwards that it was the best yet. ... until the next one!"