Tubman Volunteers Get More Than They Give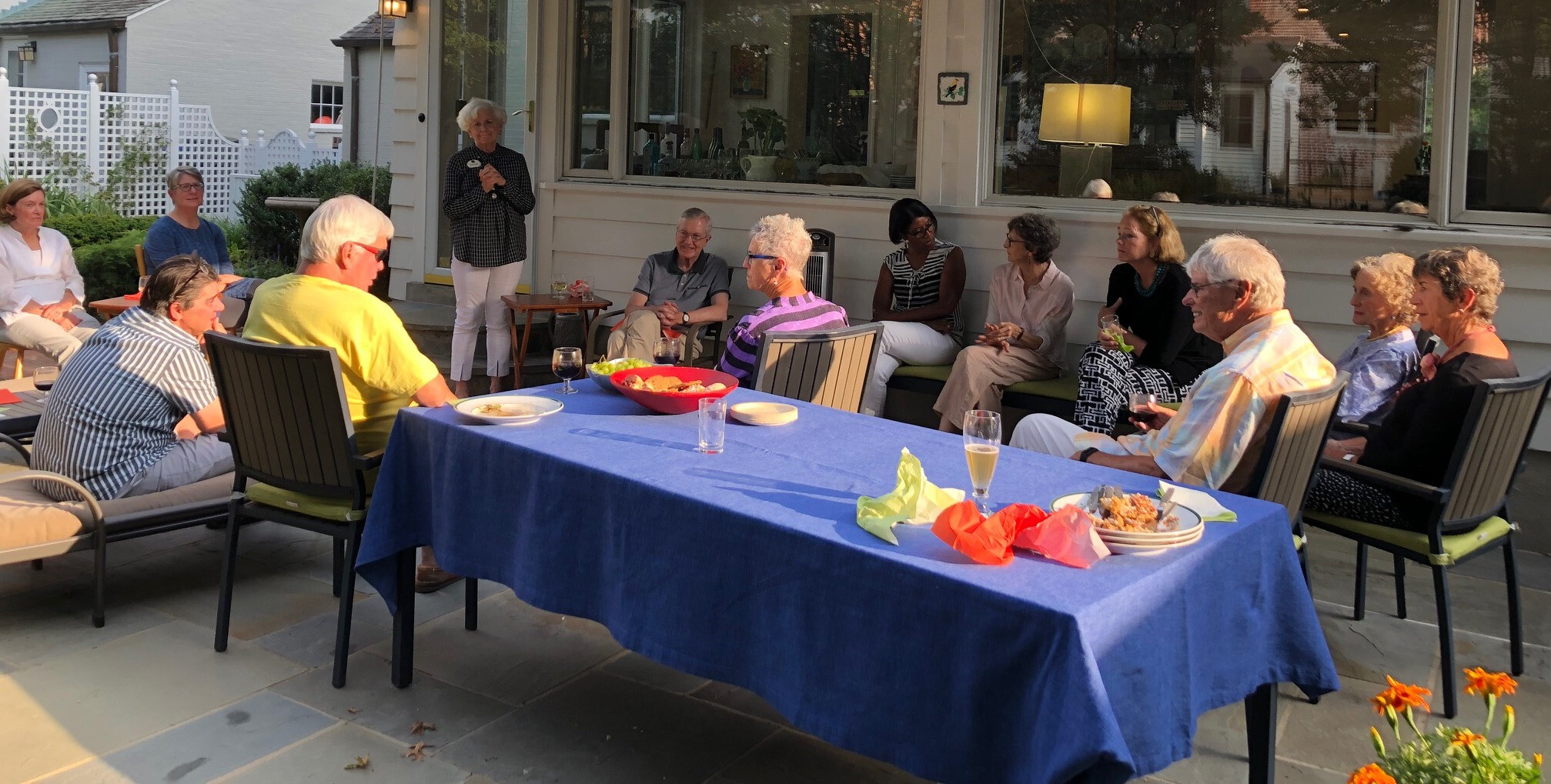 Grocery shopping, reading to children, playing guitar, providing free clothing: These are just some of the ways that St. Alban's helps out at Harriet Tubman Elementary. More than 30 St. Albanites are involved in our work there, which started four years ago as part of our long-term initiative Transforming the Lives of Children (TLC).
The public school in Columbia Heights is less than three miles from the church, yet 95% of its students receive free and reduced lunch. So St. Alban's helps to provide food and clothing to some of its families and tutoring for the kids.
St. Alban's has provided $66,000 to support school-initiated programs since 2015. Through one grant, the school was able to send teachers for training to recognize and address trauma in children. Current funding aims to supply weekend food for children in families identified as food insecure.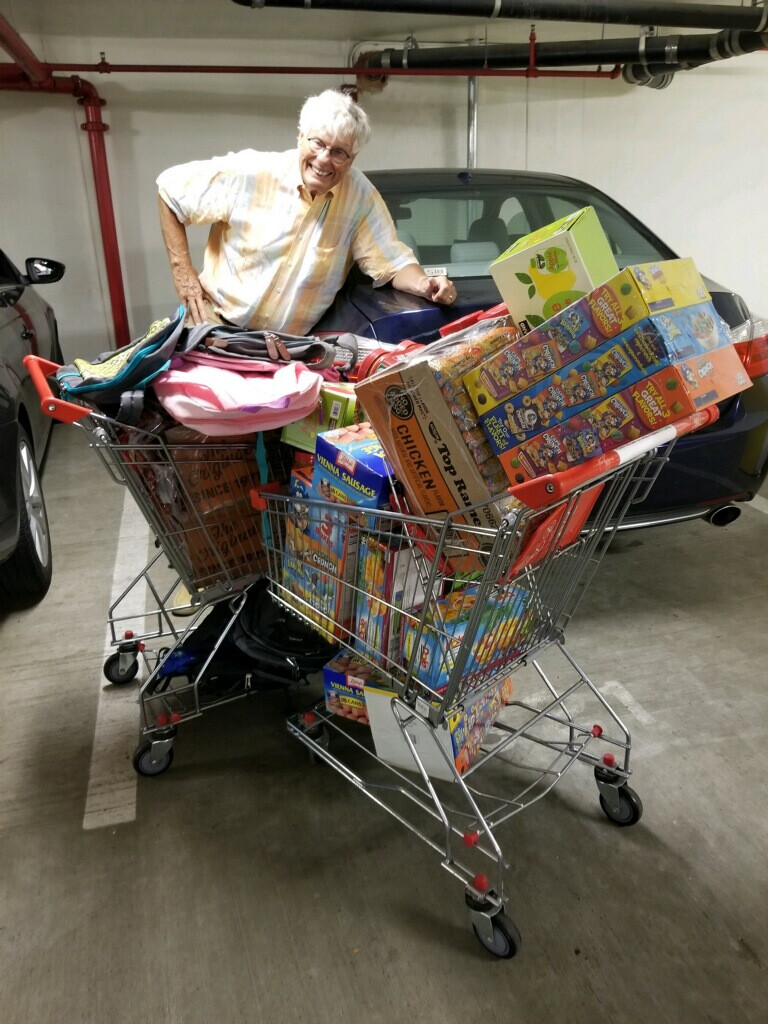 Twenty-six St. Albanites rotate in teams, shopping for non-perishable nutritious food to fill 10 backpacks that are distributed for children to take home after school each Friday. It is tricky to identify an appropriate mixture of nutritious food that does not need refrigeration—since some of the families live in shelters—and is not too heavy for a young child to carry home.
Eight other volunteers are working in Tubman classrooms, tutoring children in reading and math or serving as assistants to classroom teachers or the librarian. We are pleased that two of our classroom volunteers are men as they provide a masculine role model that is not available to all children.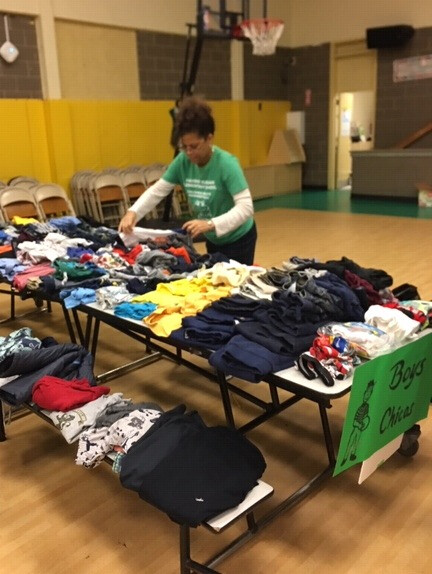 Twice a year, St. Alban's fills the school cafeteria with clothing from the Op Shop as well as donations from teachers and families in the area. Well over 100 Tubman families attended the most recent clothing fair.
At a gathering of Tubman helpers this fall, hosted by Laura Ingersoll and Tom Jansen, the volunteers shared joyful stories about the time they spend at the school.
One group of second-graders had to be cautioned not to knock over the St. Alban's volunteer in their excitement as they greeted her arrival. A first-grader is reported to have asked if his tutor could "work with me until I am all grown up and in the third grade."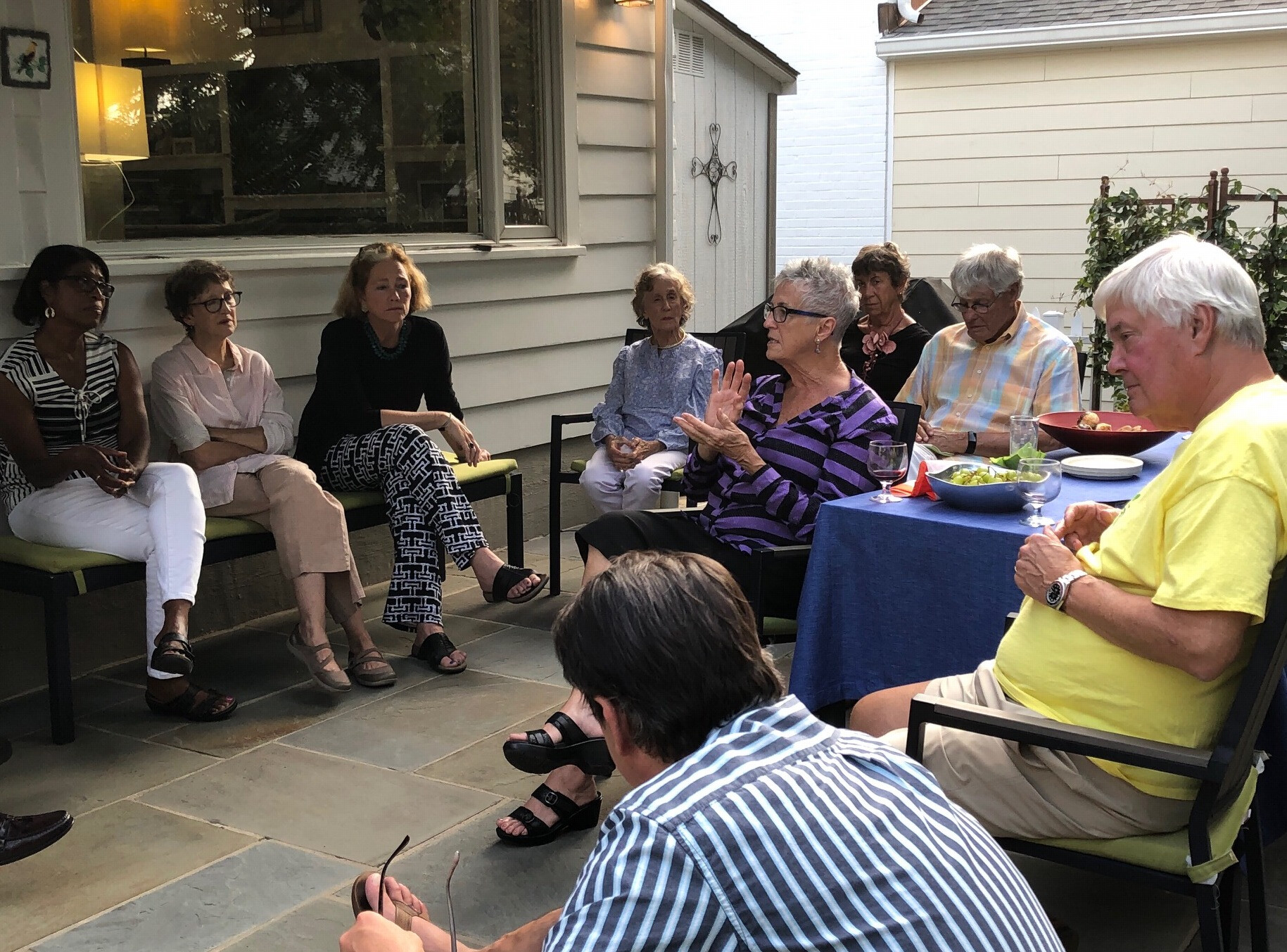 Tubman Elementary is an unusually positive, creative and hopeful place to be. Many of the teachers, like their students, are bilingual, Spanish-English. Experts say that individual attention is an important component of successful education and the school has expressed enthusiasm for as many additional tutors as St. Alban's could supply.
Anyone interested in becoming a tutor should contact Tom Jansen. DC Public Schools must do a background check on all new tutors, but you can complete that process and start tutoring at any time during the school year.