Staying Connected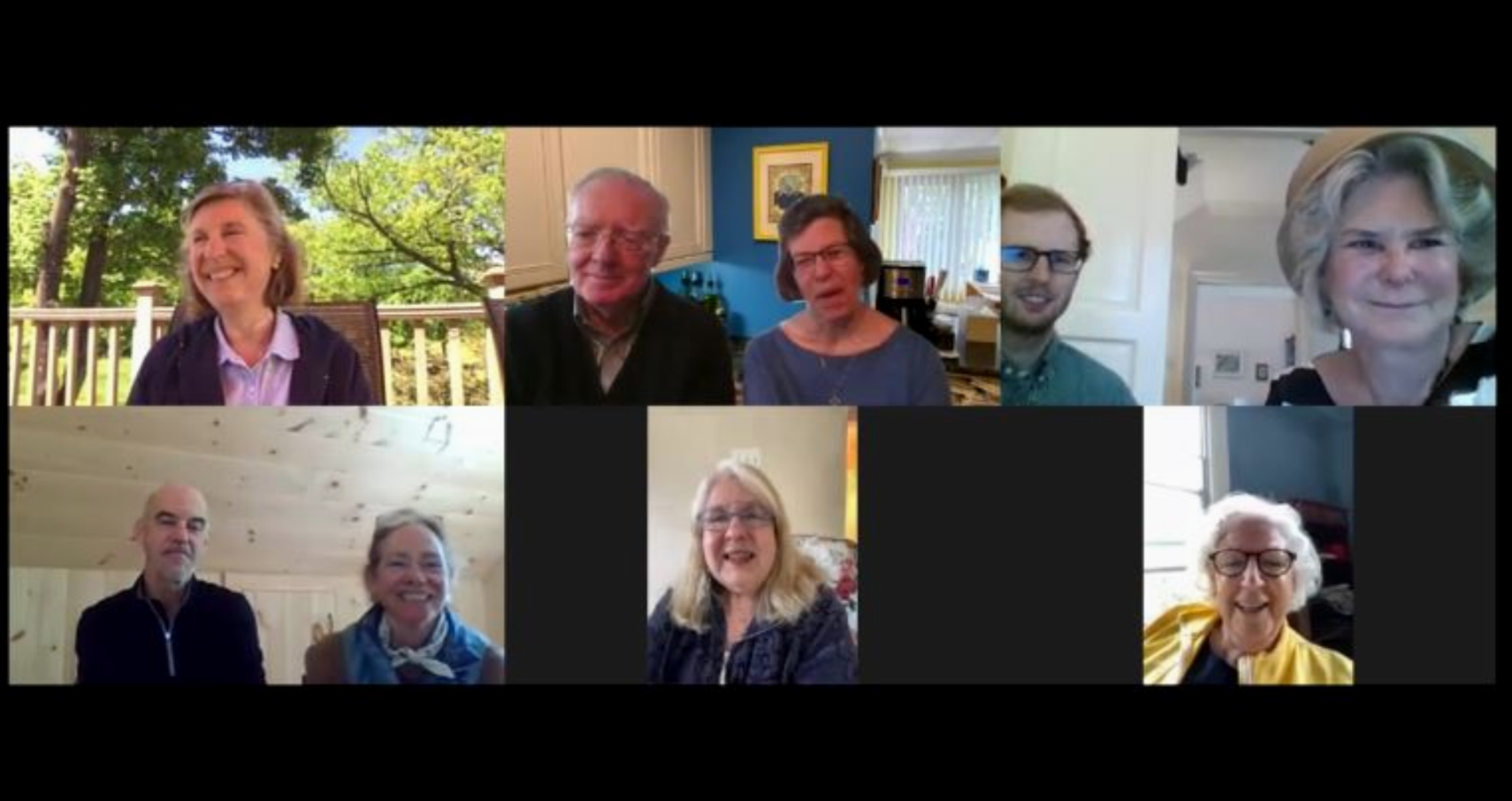 Children's chapel, Bible study, social and spirituality groups are all part of what makes St. Alban's a special place. With in-person gatherings suspended since mid-March due to COVID-19, the church has turned to technology to keep these activities going, and also has relied on phone calls to keep the parish connected.
Carol Aschenbrener's Way of Life group has used the video conferencing app Zoom to continue meeting throughout the pandemic. "We have had rich discussions of the selected readings," Aschenbrener said. "I sometimes feel that our conversations…are even more intimate than they might be in person."
The church has used Zoom for everything from monthly Vestry meetings to all-parish and youth group "virtual coffee hours." The technology isn't foolproof but, as Aschenbrener says, "the best thing is seeing everyone's faces."
The pastoral care team has taken a more old-school approach, coordinating dozens of volunteers who make regular phone calls to members of the parish, some of whom they'd never met in person. As a result, new friendships have developed and existing connections have deepened.
"Zoom, along with pre-recorded services and the old fashioned telephone, has been an essential tool in making it true that even though the buildings are closed, the church is open and alive," the Rev'd Geoffry Hoare said.
Children's Chapel has met on Zoom about once a month, the Rev'd Emily Griffin said. "It has given our Sunday School leaders a chance to connect with the kids - whom they miss a lot!"
Chapel leader Bill Edgar said the chat function on Zoom has been used effectively for prayers and story interactions. "Singing is harder because we can't all hear each other, but our music leaders are great and we make it work nonetheless."
The spring enquirer's class was able to finish up on Zoom and then decided to keep meeting on Monday nights. "They've read one book together since and are tackling another," Griffin said.
Our Spanish-speaking parishioners also are staying in touch through Facebook and What's App, sharing prayers, pictures and updates.
The young adult GIFT (Growing in Faith Together) group continues to meet twice a month on Zoom and our Bible study offerings are actually expanding, with the Rev'd Yoimel Gonzalez hosting an online discussion for St. Alban's youth every Saturday in July.
The fact that video conferencing is inexpensive and relatively easy to use has sparked additional opportunities for St. Albanites to gather virtually. For example, a new lay-led service of Evening Prayer on Thursdays draws a small but devoted group. Organizer Paul Brewster says there's an upside to doing it on Zoom. "There's no need to commute, park, setup, cleanup, etc.," so the service might continue even after the pandemic is over, he said.