Rejoicing in the Power of the Sprit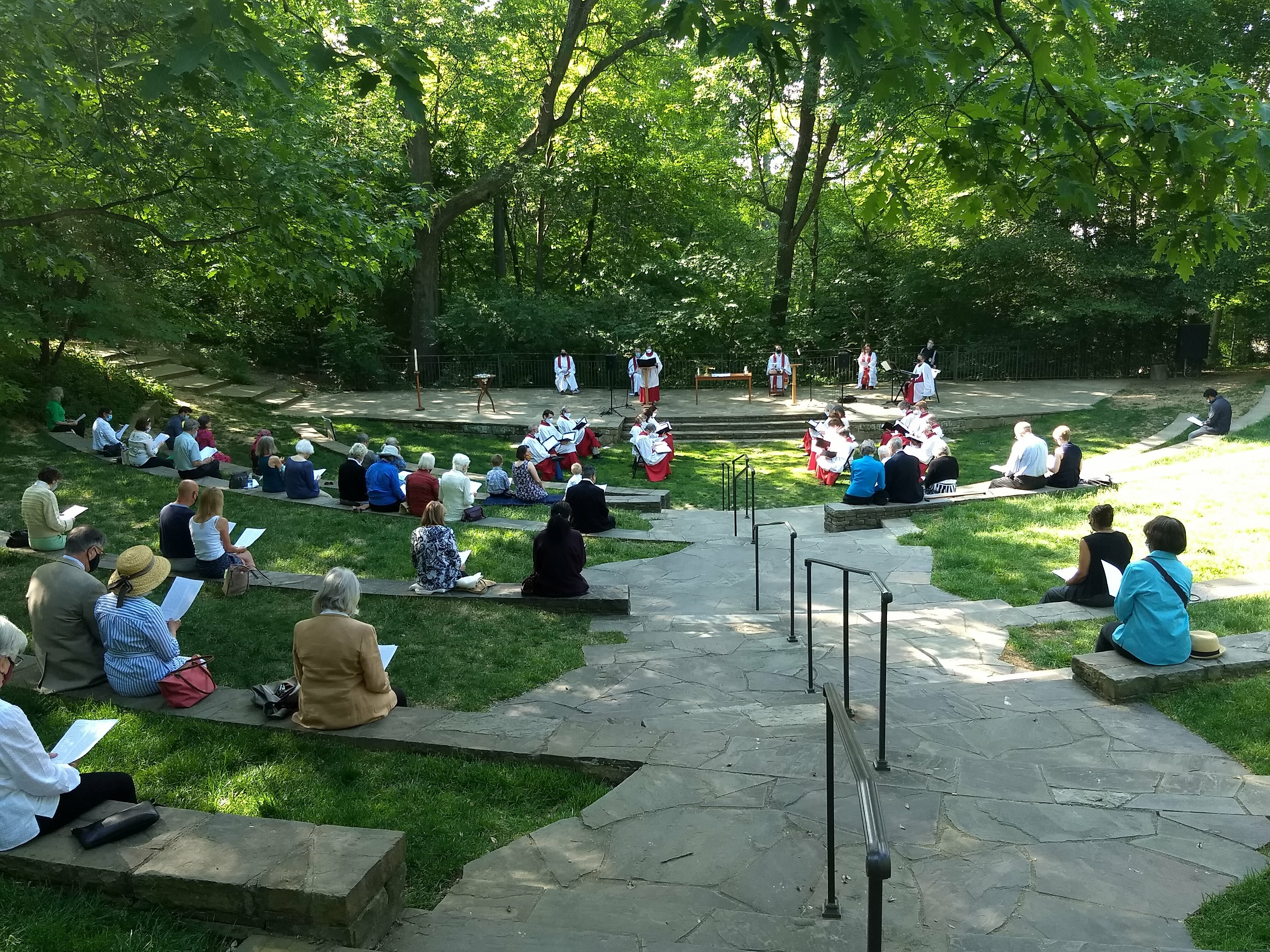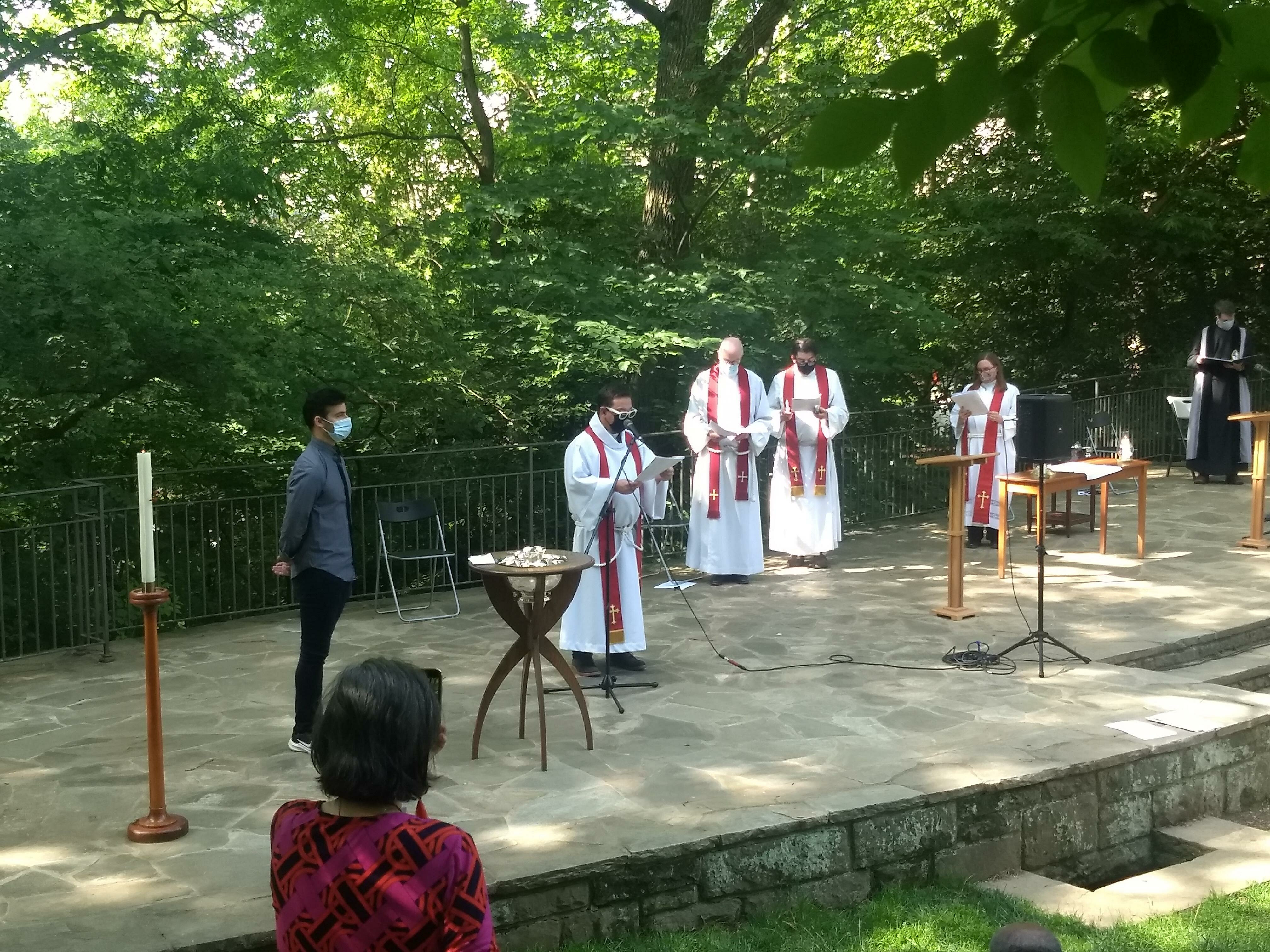 Pentecost is always a joyful occasion at St. Alban's, but especially this year as more than 100 of us gathered to celebrate outdoors in the Cathedral amphitheater.
Our bilingual Eucharist included a baptism and, for the first time since the start of the coronavirus pandemic, our choir was able to sing in person at a worship service as the congregation joined in.
Now comes the best news: The church is fully open as of May 30 for Sunday morning services at 9 a.m. (English); 10:30 a.m. (English); and noon (Spanish). No need to sign up in advance; no need for social distancing. For the time being, masks will still be required.
We will continue to offer an online worship service, as well. Stay tuned for more details. And in the meantime, enjoy this postlude from the recorded Pentecost service in Spanish. We truly are one parish, dos idiomas.