Prayers of the People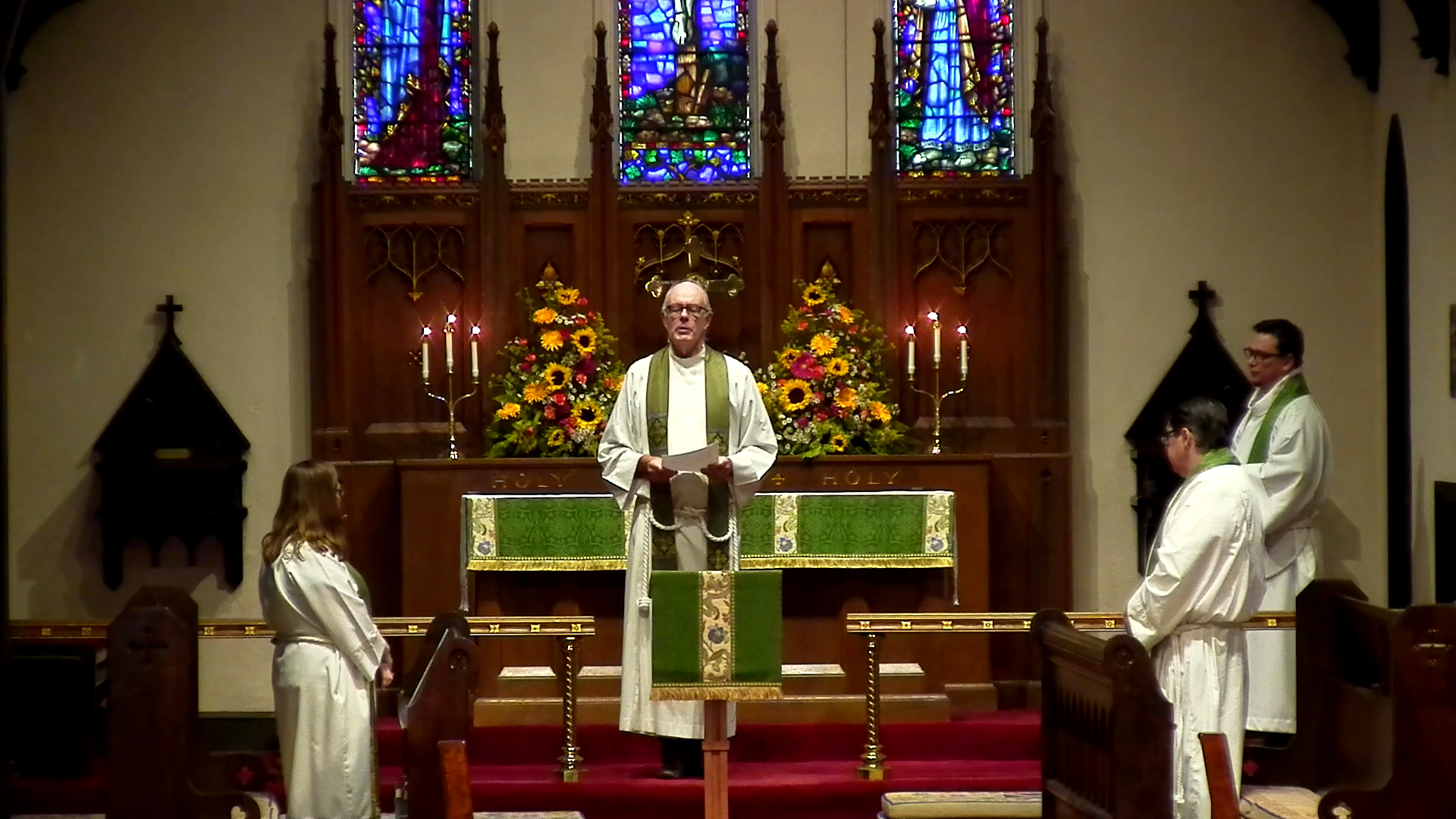 The video services we've been producing since the start of the pandemic include a lot of familiar elements, including scripture readings, a meditation, music, prayers, and a confession. Among the things that differ from week to week are the Prayers of the People, because whoever is preaching that Sunday is responsible for writing the prayers.
The 1979 Book of Common Prayer allows "adaptations or insertions suitable to the occasion [to] be made" to the Prayers of the People, as long as the intercessions generally include prayers for the Universal Church, its members and mission; the nation and those in authority; the welfare of the world; the concerns of the local community; those who suffer and the departed.
For more than a year and a half, the Rev'd Jim Quigley was in charge of adapting the weekly prayers, making them specific to the liturgy on any given Sunday, with the lectionary readings providing the impetus for the themes in the prayers themselves. Now, that task is shared by all members of the clergy.
"My fellow clergy and I will often adapt language from other Prayer Books in the Anglican Communion," said the Rev'd Emily Griffin. Her favorites at the moment are A New Zealand Prayer Book, and the Anglican Church of Canada's Book of Alternative Services.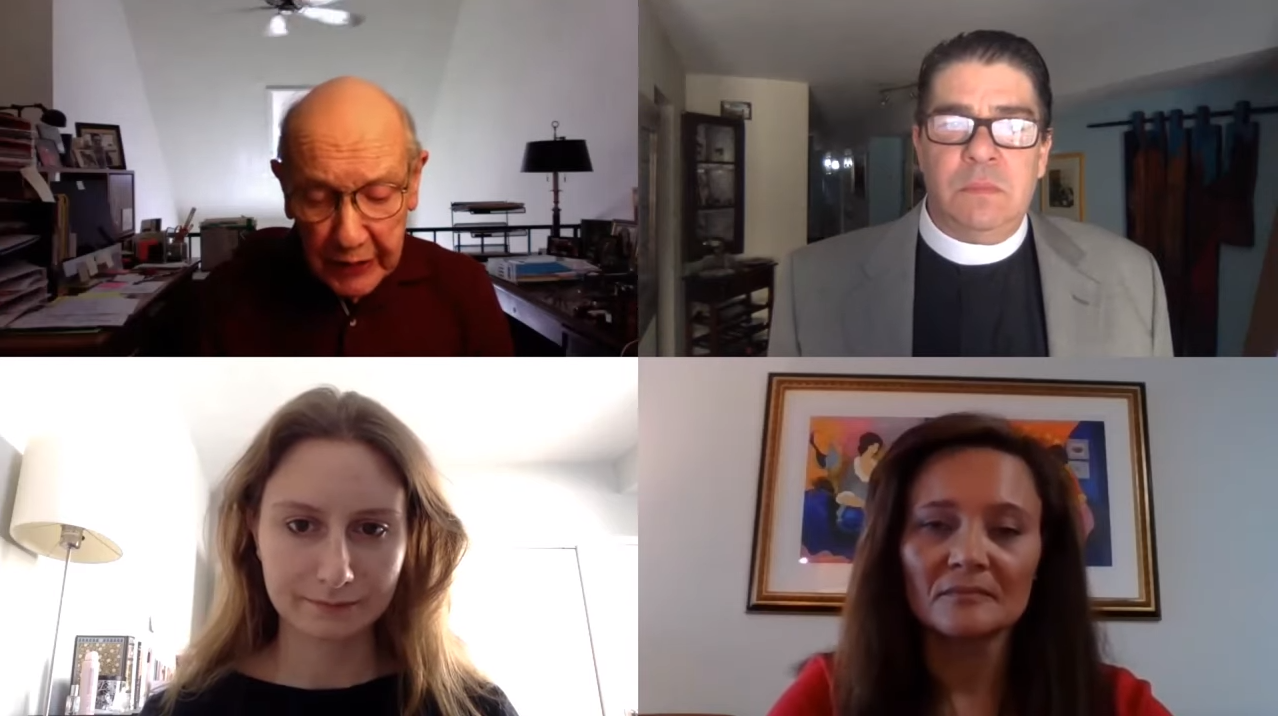 Quigley is still responsible for updating petitions for the sick and the departed. He also makes timely additions.
"One example of that kind of editing would be when I added a prayer 'for those who suffer for the sake of their conscience' and included (the late U. S. Representative) John Lewis' name in the petition," he said.
Contact Jim directly to add names to the prayers or to volunteer to record prayers during the weekly Zoom call. All are welcome.
Another difference from our in-person services is the confession we've been using on video. The Rev'd Emily Griffin chose it; it's slightly adapted from Common Worship – a prayer book authorized for use in the Church of England.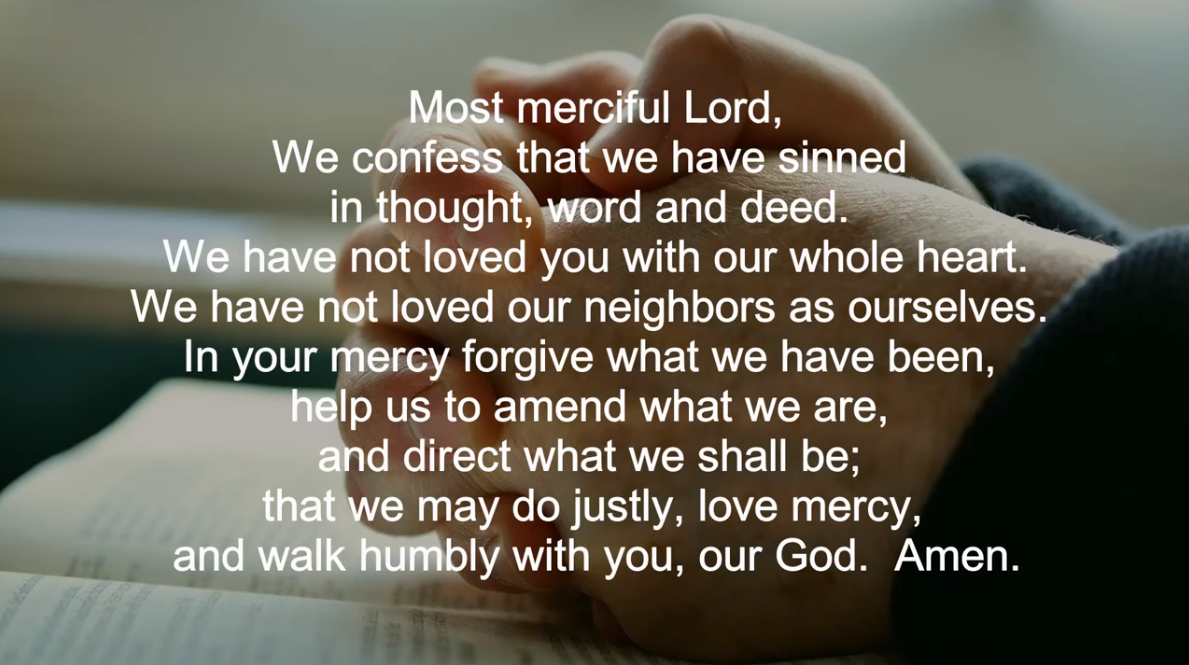 "I like that the prayer looks back ('forgive what we have been') and acknowledges the present ('help us to amend what we are'), but also looks ahead ('direct what we shall be.')," Griffin said.
"Our confessions should be shaped by how we intend to live in the future. And I love the shape of the future as depicted in the prayer – borrowed from Micah 6:8: 'that we may do justly, love mercy, and walk humbly with you, our God.' It gives us a way to measure our intentions, our attitudes and our actions in language that we share with all who hold the Old Testament/Hebrew Bible sacred."
As for the Prayers of the People, Griffin said she's always looking for prayer books and liturgical resources from other Anglican traditions. "If parishioners have any recommendations or prayer books they'd like to share – I'd happily welcome them." (Here's her .)