Outdoor Worship in Person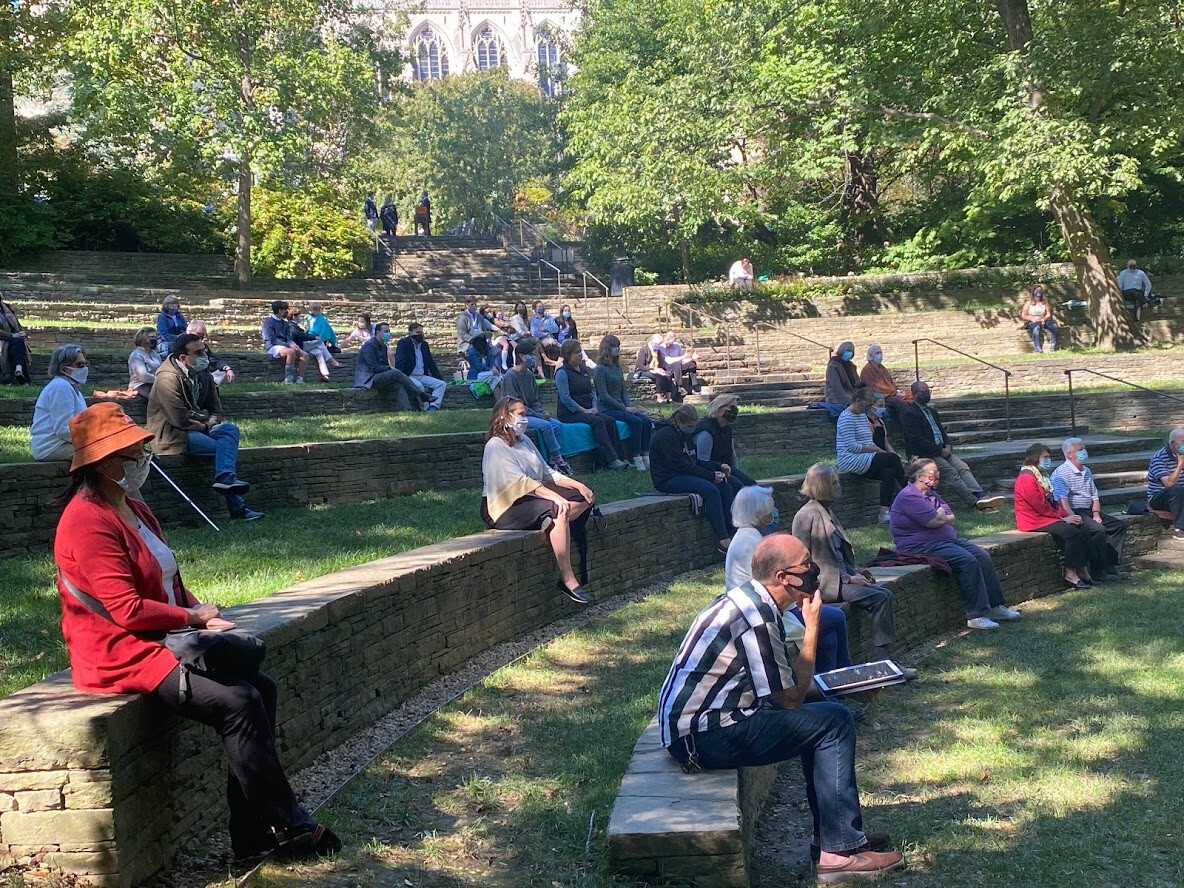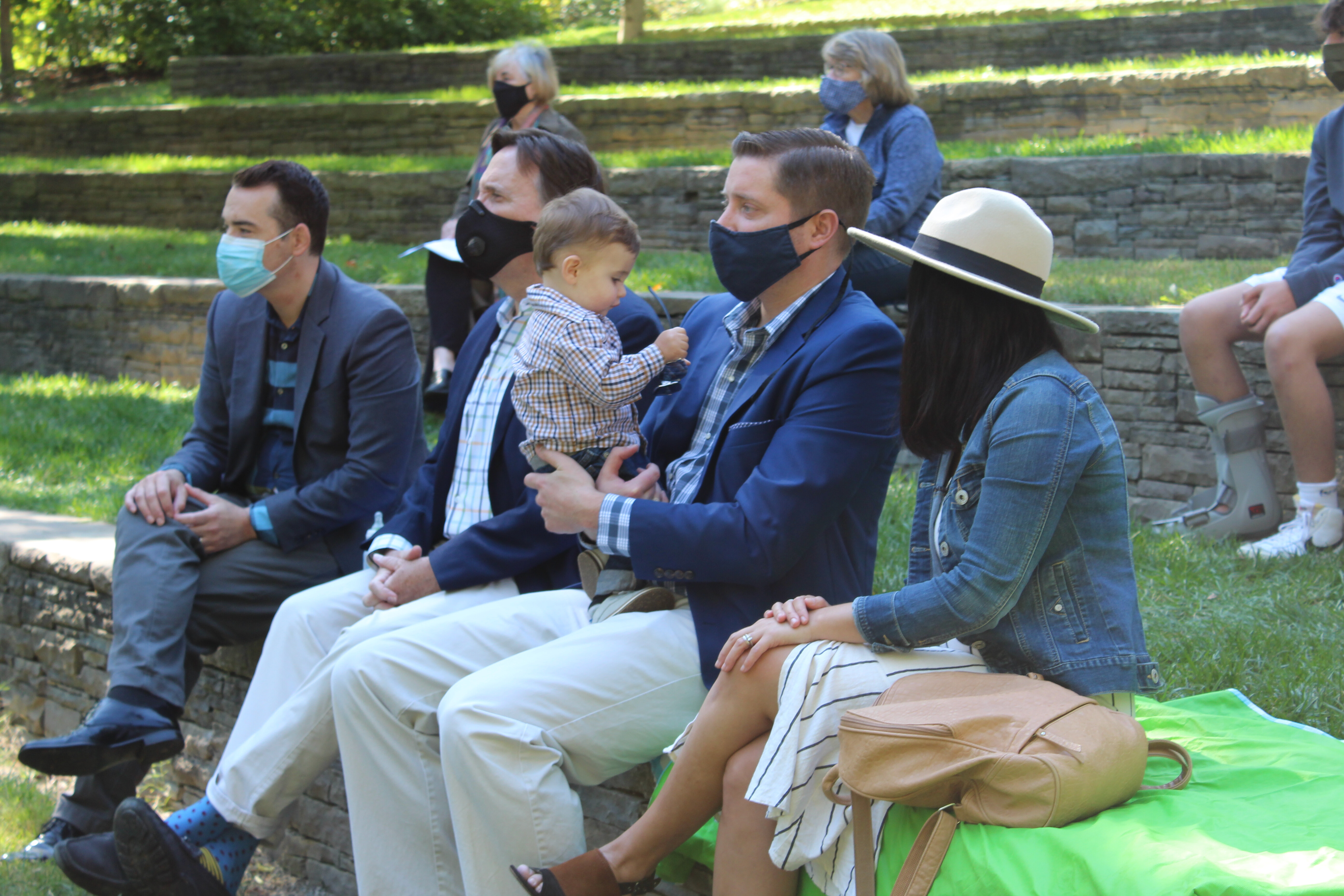 What a joy to worship in person again after six long months! At a "homecoming" service on Saturday, October 3, St. Alban's welcomed more than 75 parishioners of all ages to an outdoor, bilingual service of Word and music.
We gathered in the National Cathedral Amphitheater, located across Pilgrim Road below the Bishop's Garden, on a beautiful fall afternoon.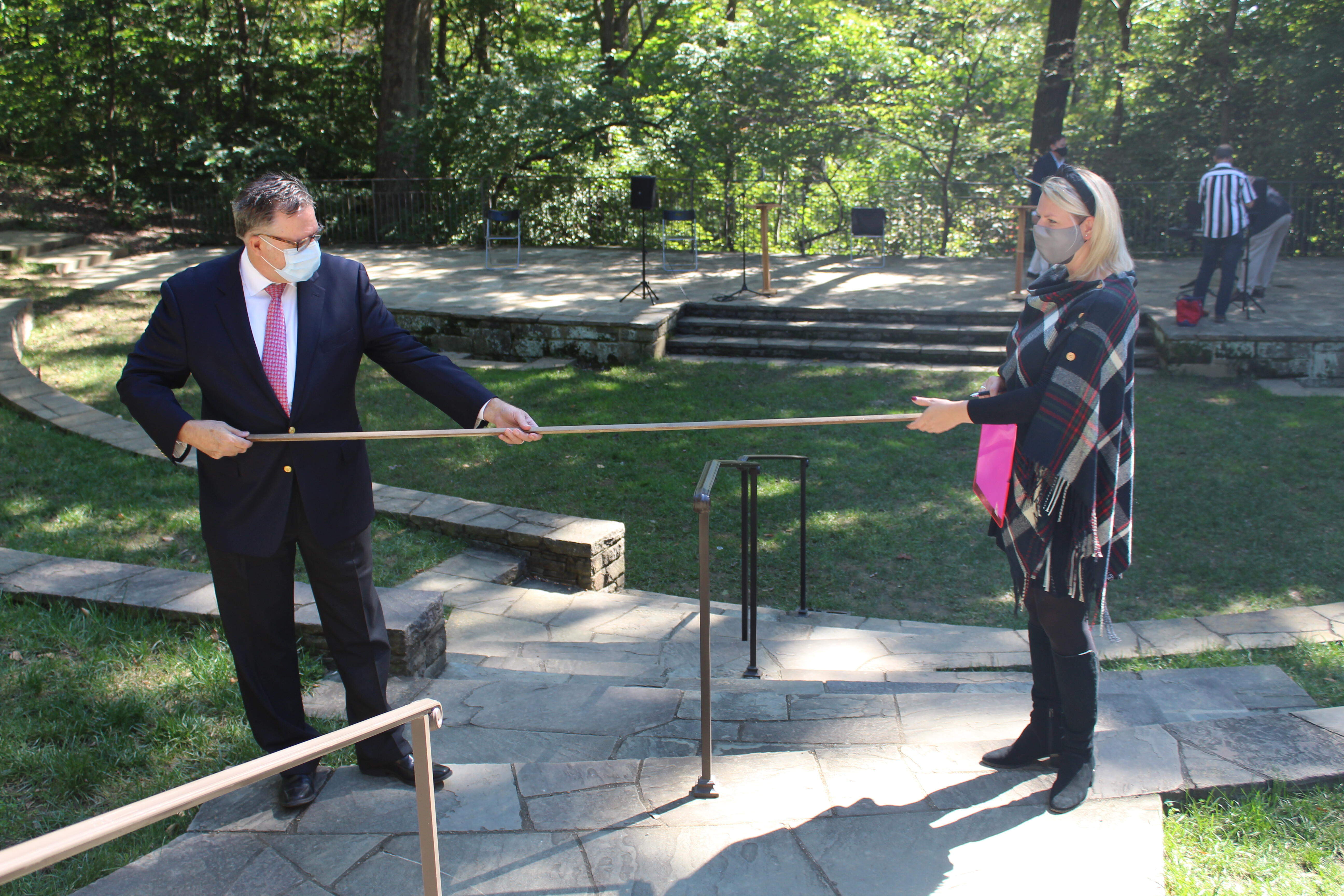 Ushers made sure we stayed 6 feet apart from anyone not in our family group.
It was the first time many parishioners had seen each other in person since the coronavirus epidemic forced the closure of our buildings in March. This service was approved by the Diocese under DC's Phase 2 reopening guidelines.
There was no singing but there was music. Music director Matthew Steynor brought a keyboard and played before the service, supplemented by recordings of the St. Alban's choir.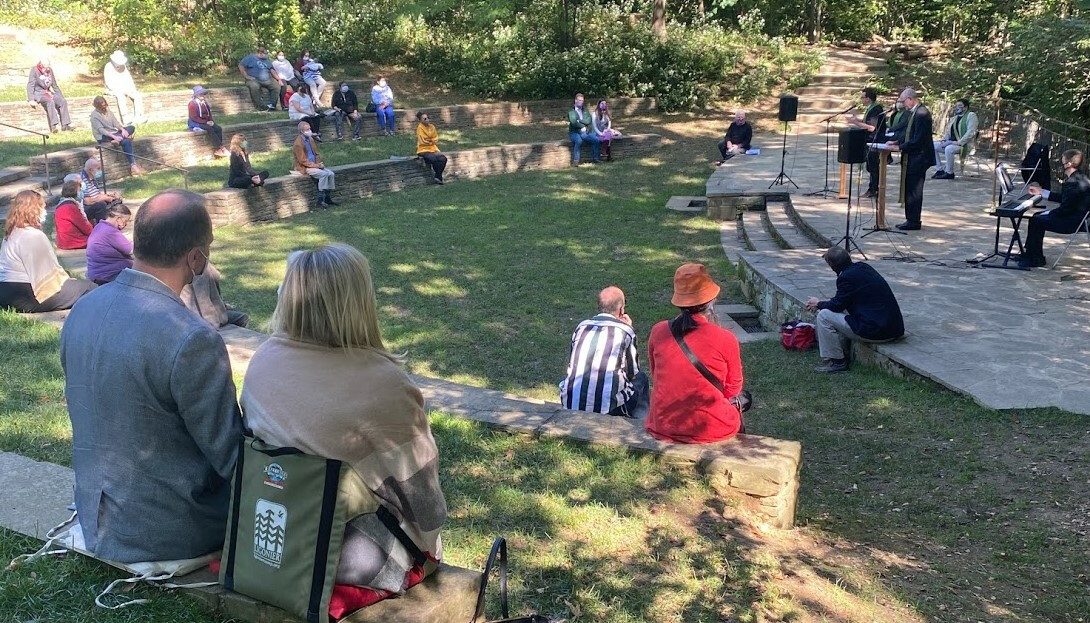 Some parishioners brought seat cushions or blankets for comfort on the stone walls. Everyone who came had to register in advance, agree to our Diocesan covenant for regathering, and provide information for contact tracing purposes.
The order of service was available ahead of time for downloading, so parishioners could follow along on their devices. Masks were required and had to be worn throughout the service.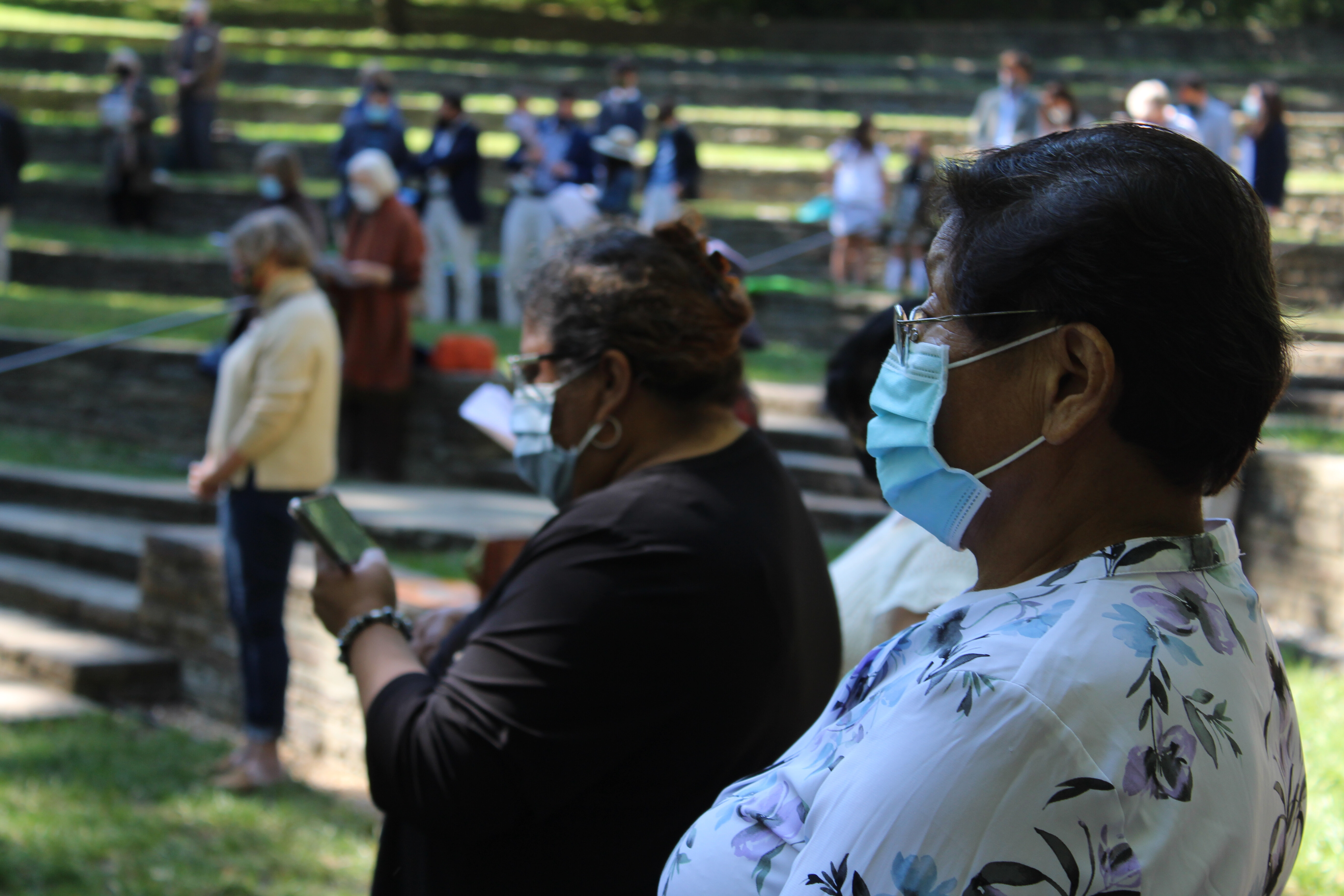 No hugs or handshakes were allowed so parishioners passed the peace from a distance. It wasn't quite like a regular Sunday but it was wonderful to gather in person for the first time since the middle of March.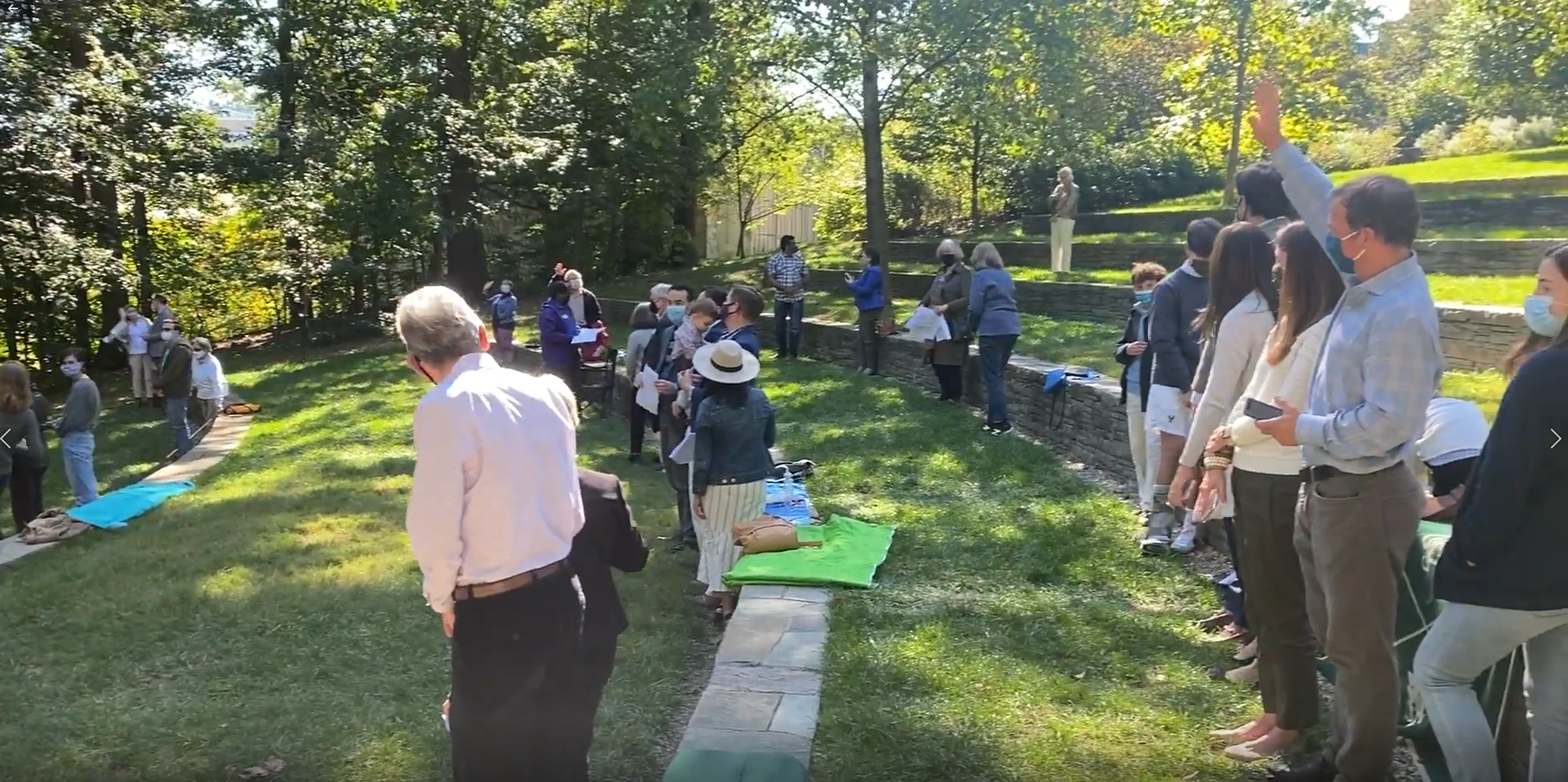 St. Alban's plans another service in the amphitheater in November. Watch for an email with details.
In the meantime, the clergy will offer outdoor Eucharist on Sundays in the Columbarium for no more than 20 people at a time, who must sign up in advance. If the weather is bad, the service can move inside but doors will remain open for cross ventilation.