Grate Patrol Is Back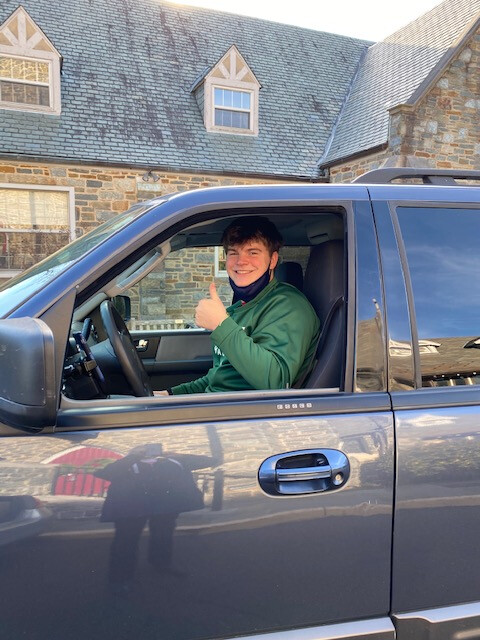 After going on hiatus in March due to the pandemic, the parish ministry that helps to feed homeless people in DC is active once again at St. Alban's, thanks to hard work by our organizers and volunteers.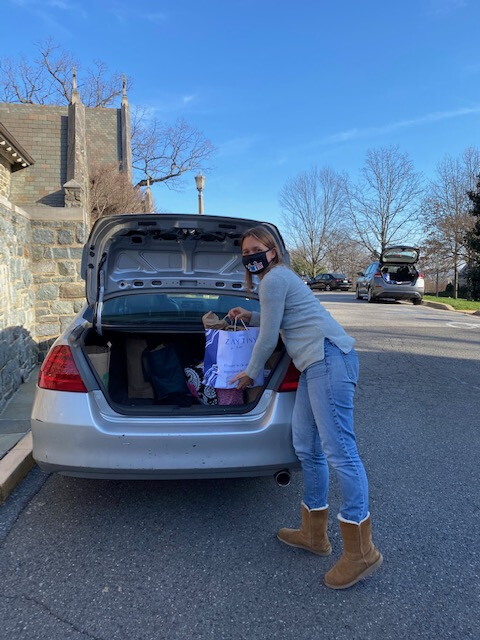 This month, St. Alban's youth and adults, and children and their families, provided 212 generously-filled supper bags for distribution by the Salvation Army's Grate Patrol. Volunteers prepare the food at home, working from a list of ingredients that meet Grate Patrol standards: "tasty, works for people with few teeth, and does not require refrigeration," as coordinator Barbara Manard put it. Each supper bag contains a cheese sandwich with mustard, a soft granola bar, a box of raisins, a banana, and cookies.
Distribution begins with a "no-contact" drop-off at St. Alban's. Volunteers drive their supper bags to the Lychgate, where a "receiver team" in masks and gloves collects them, and sometimes gives them away on the spot.
"Five people came by the church from the nearby streets as we were collecting the supper bags," Manard said of the most recent collection. "They were very grateful for food."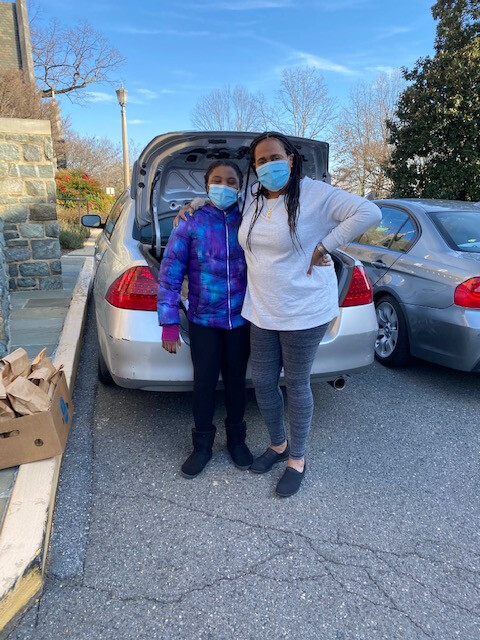 The remainder of the bags are driven to the Salvation Army center on New York Avenue. There, staffers load the bags on the Grate Patrol van then distribute the food to homeless people around the city.
While our youth haven't been able to serve meals directly to the homeless most of this year, they have indelible memories of the experience.
"Before this work, church was someplace I went on Sundays to learn about God and Jesus Christ," said Henry O'Connor. "But through this service, I saw how the church is a force for good in the community. I was also grateful to build relationships with the other people we were serving. It was amazing to see how kind they were and how they were willing to tell me their stories."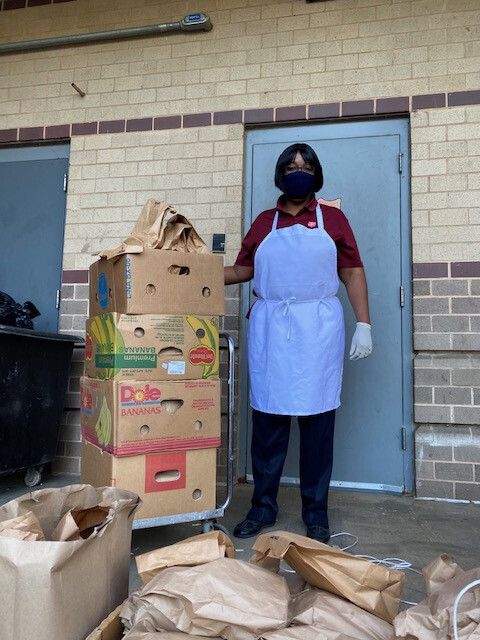 The Salvation Army staff passed along their thanks for the food St. Alban's provides. They noted that the need keeps growing and not all volunteer groups have been able to come back during the pandemic.
Our parish been providing food on the second Friday of each month since October, alternating between adult volunteers and youth and parents, organized by Rev'd Emily Griffin and Rev'd Yoimel Gonzalez.
We could use additional adults or parents and children to make eight or 16 bags each in January, March and/or May. The cost of each supper bag is about $1.50 (not reimbursed).
If you'd like to help, please contact Barbara Manard at .