Children's Chapel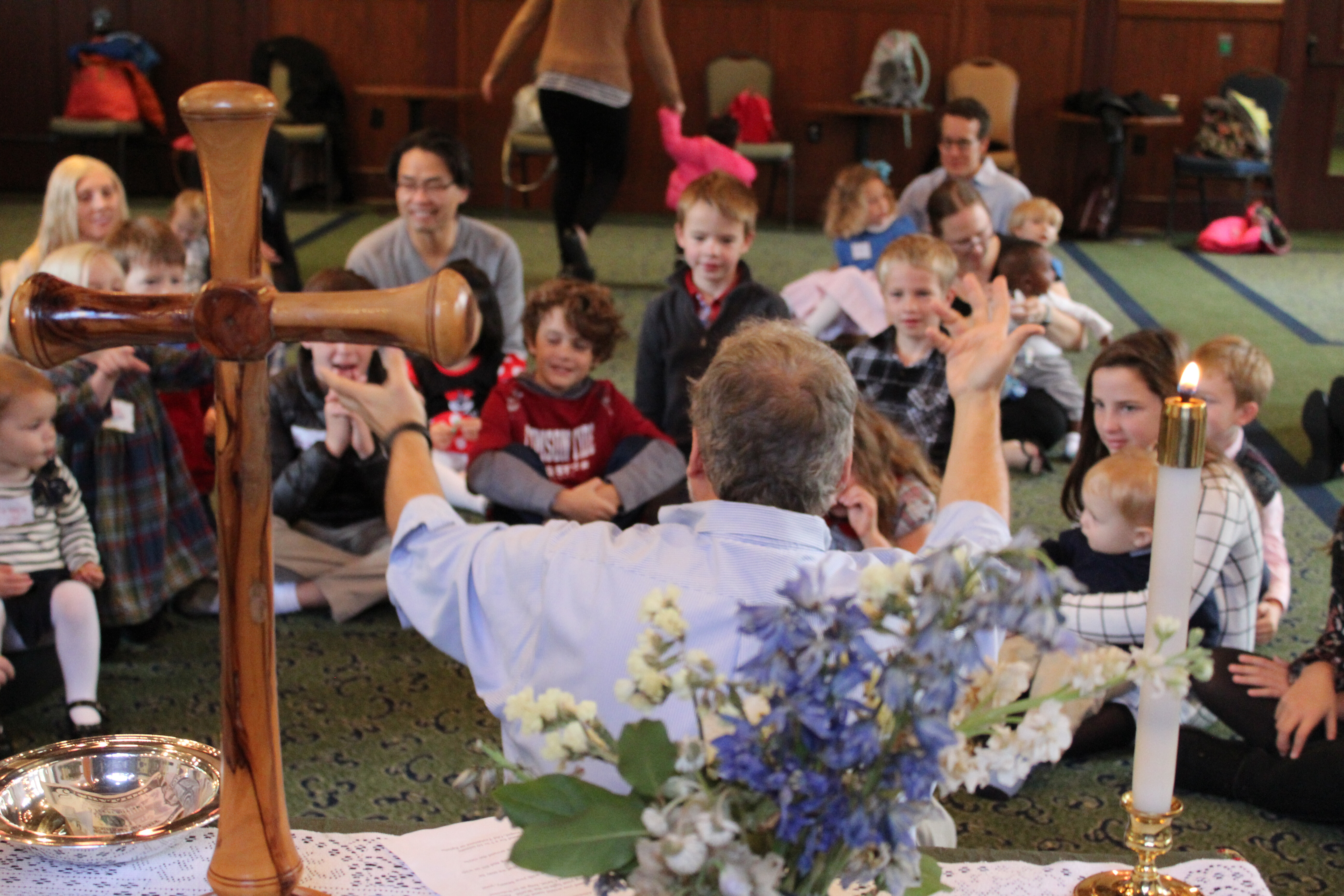 Every Sunday morning, while most of the parish is in "big church," dozens of St. Alban's youngsters gather in Nourse Hall for Children's Chapel. They sing and pray and listen to scripture, responding with a creed and sharing the peace, just like the adults do, but in a way that's designed specifically for them.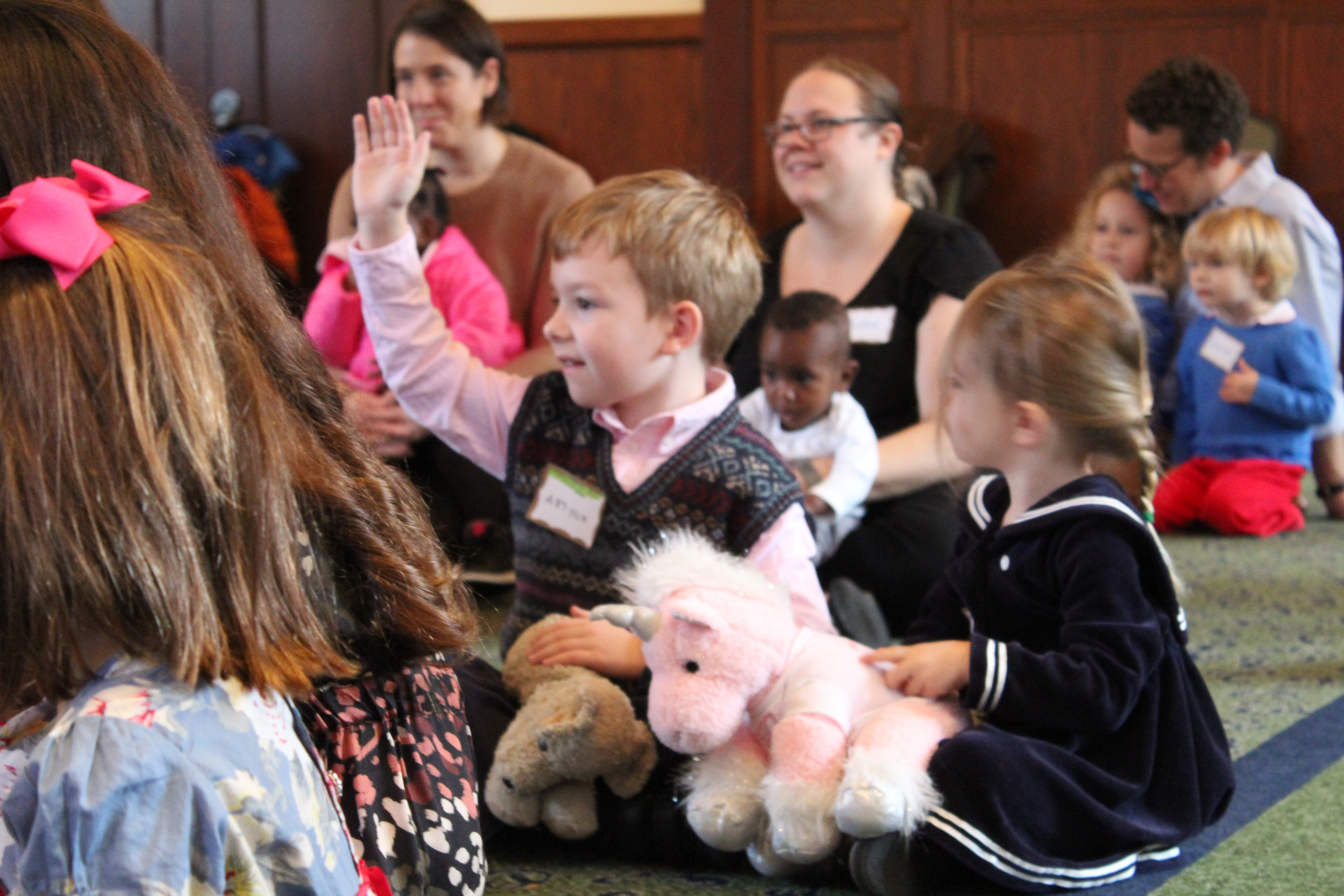 St. Alban's has had a Children's Chapel for as long as anyone can remember. Parents typically accompany the littlest ones, but eventually the kids themselves tend to encourage their parents to go on to "big church" without them.
"I think that children have an experience of the church being fully welcoming to them in Children's Chapel, with all their wiggliness and need to move," says the Rev'd Emily Griffin.
Movement is definitely part of the routine. Children dance and march while singing songs like "We Are the Church" and "Praise Ye the Lord."
"There is a lot of joy and energy in the service," says Bill Edgar, who's been a Children's Chapel leader for more than twenty years, starting when his own kids were little. "There have also been real moments of spirituality" as children offer up their fears and hurts during the prayers.
"They get to share their joys and concerns out loud in prayer with an intergenerational community and know that they're being heard," Griffin said. They also internalize the rhythms of "big church," so they're prepared for what happens there.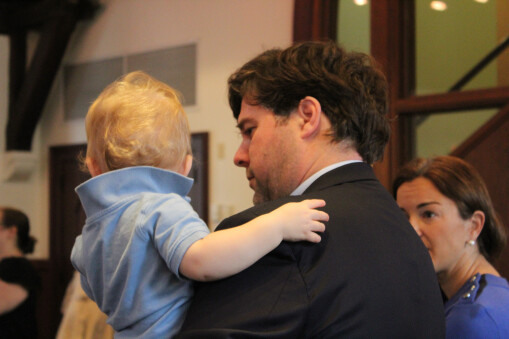 In that sense, Children's Chapel is a door to the church and it's not just for children. "Young families are often relieved to realize there is an opportunity to worship that is welcoming to them," Edgar said.
As someone who was "unchurched" before coming to St. Alban's, Edgar says he felt welcome in Children's Chapel, too. "I think the less formal environment attracted me and was less threatening in terms of my fears about 'organized religion.'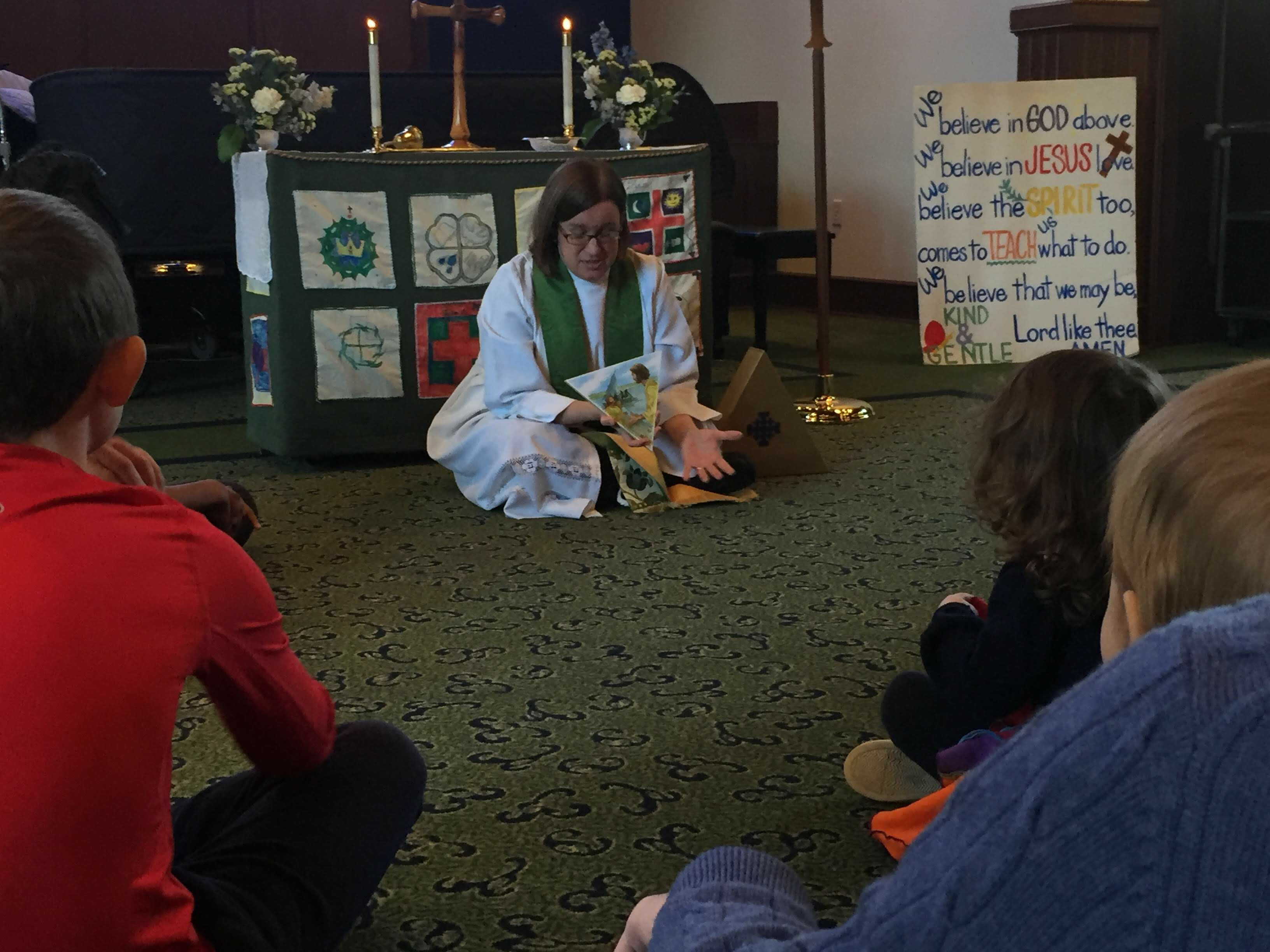 Adults help out in Children's Chapel by greeting the children, leading worship, telling a Bible story or providing music. Volunteers are always welcome; if you're interested, contact Michael Oliphant, or just show up on Sunday morning.
Many Children's Chapel leaders have been involved for a long time, in part because they get as much or more out of it as the children do. As Edgar puts it, Children's Chapel provides a chance "to reenergize my sense that life is something wondrous, a true gift from God."
More photos are online here.