Alleluia Christmas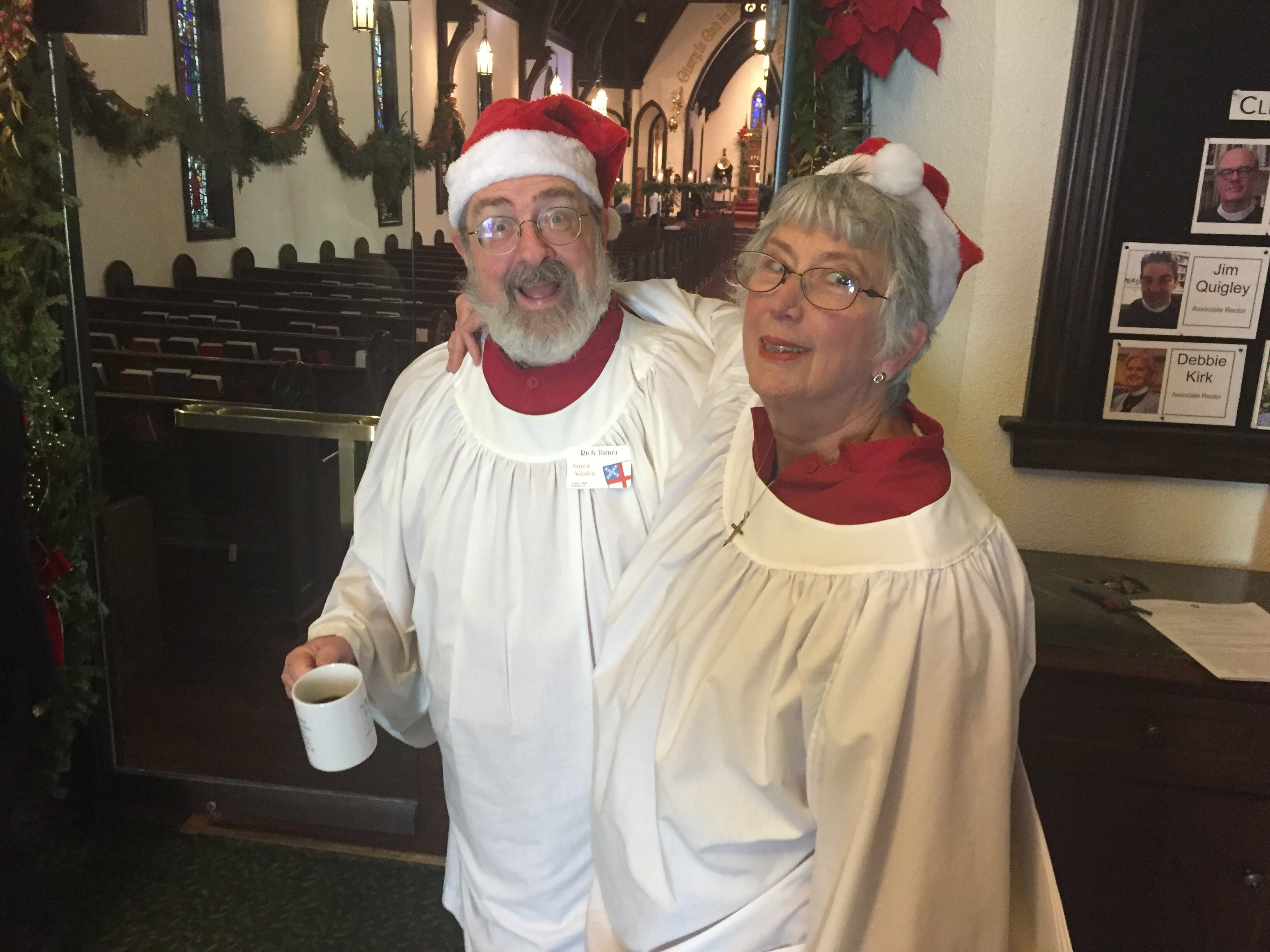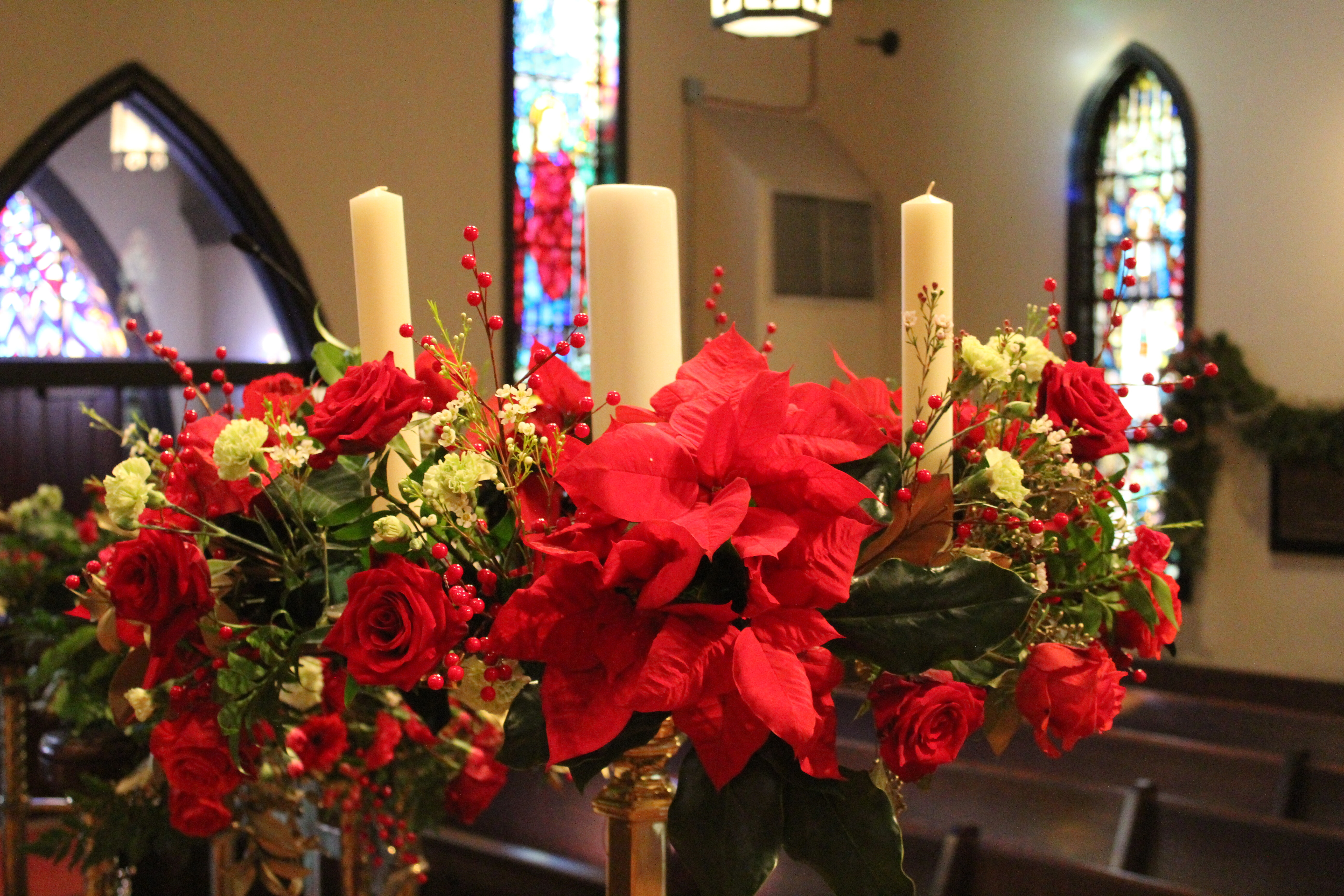 Each year, we come together at St. Alban's to worship, celebrate and share the joy of the Christmas season. The flower guild outdoes itself, year after year, and 2017 was no exception. Poinsettias, evergreen roping and countless red roses filled the sanctuary and framed the doors in the narthex.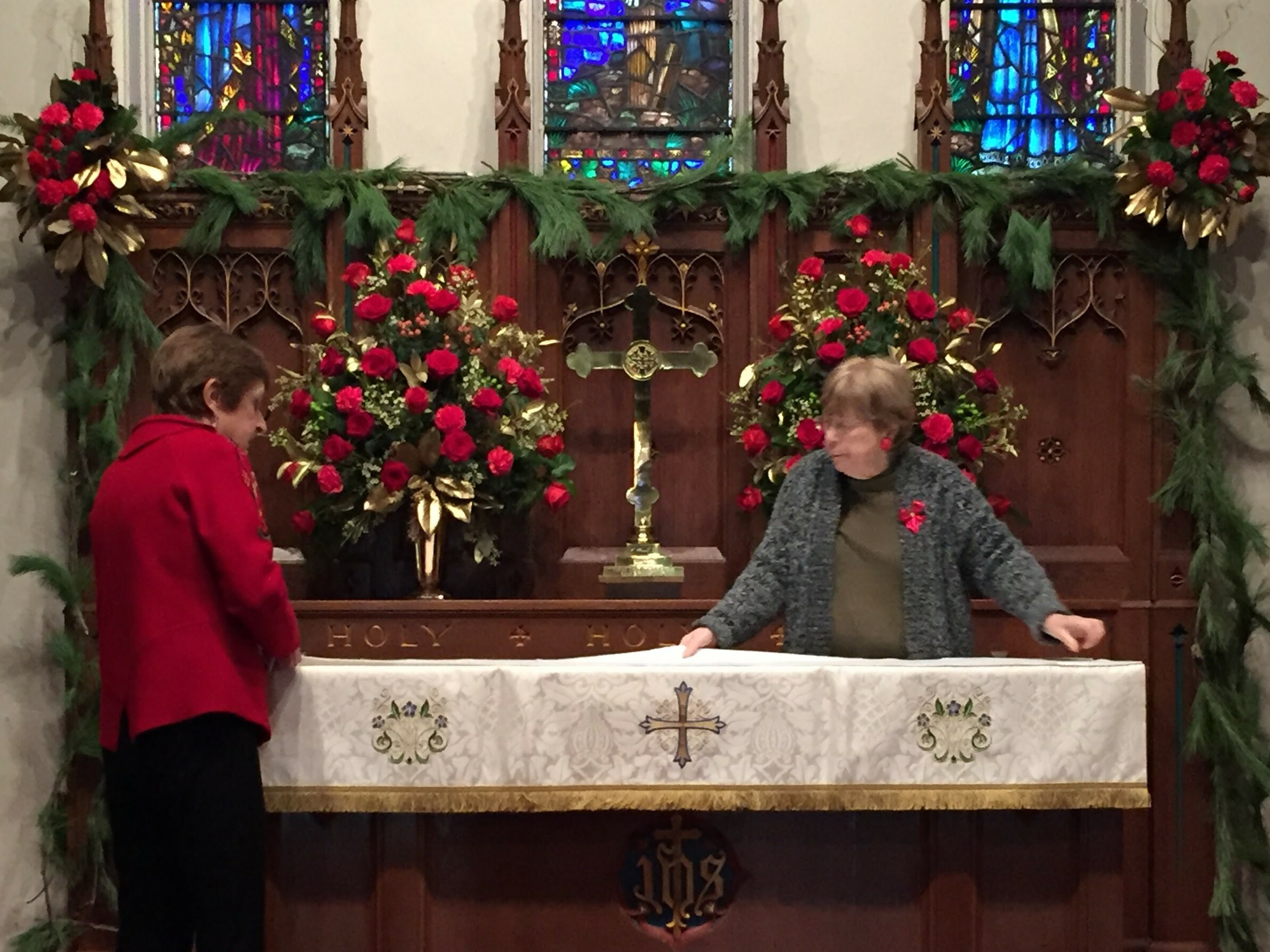 Because Christmas Eve fell on a Sunday, we had a service that morning marking the fourth Sunday of Advent at 8 a.m. The altar guild went into action immediately afterward, changing the altar cloth from Advent blue to Christmas white and making sure we had enough bread and wine on hand for the later services.
The 4 p.m. service in the Little Sanctuary was packed, while at the same time, in "big church," the traditional Christmas pageant got underway. This year, the children rehearsed for several weeks in advance and sang the anthem, "Foom, Foom, Foom," by themselves.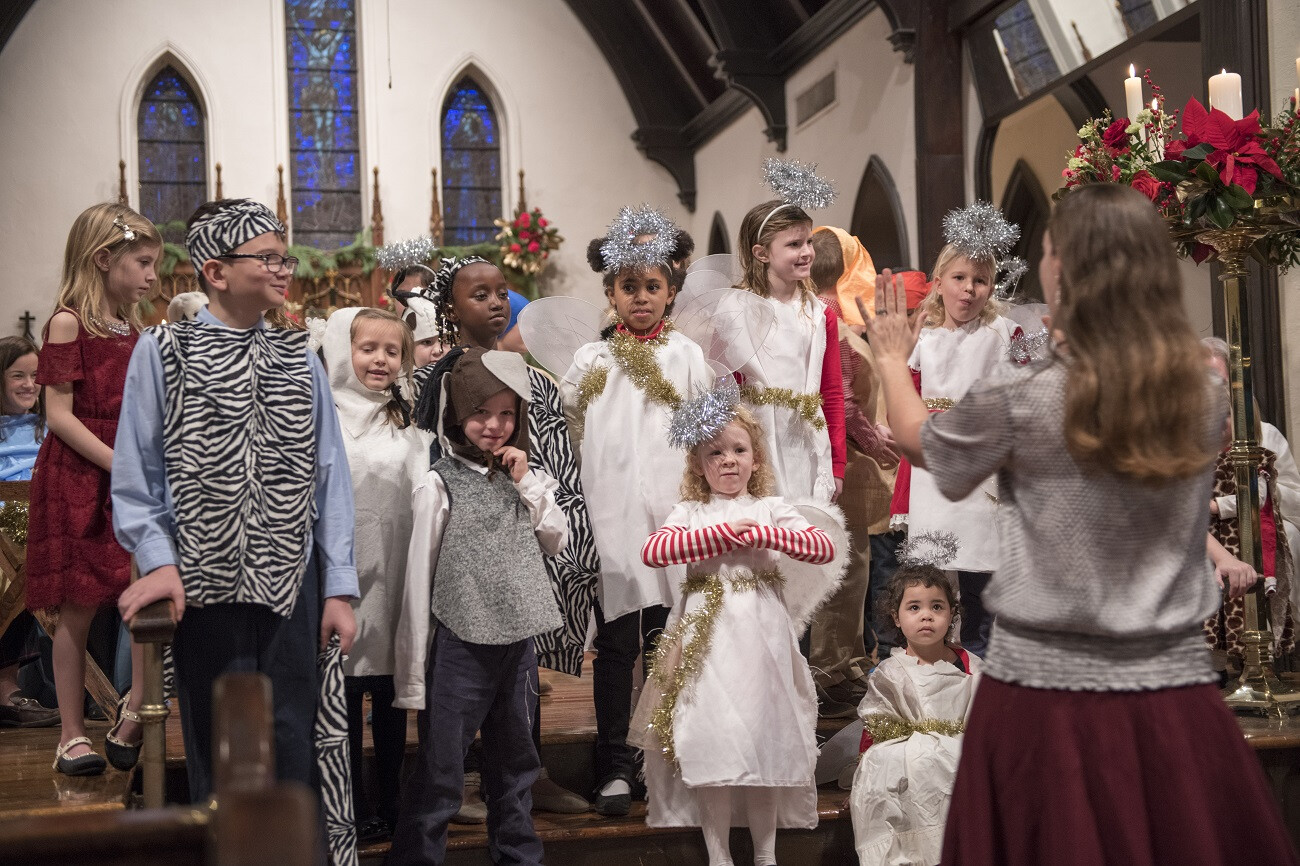 The lights were lowered for the 6 p.m. service and candles illuminated the sanctuary. At both 6 and 10 p.m., everyone received a small candle on the way in and lit them just before the singing of Silent Night. It was wondrous.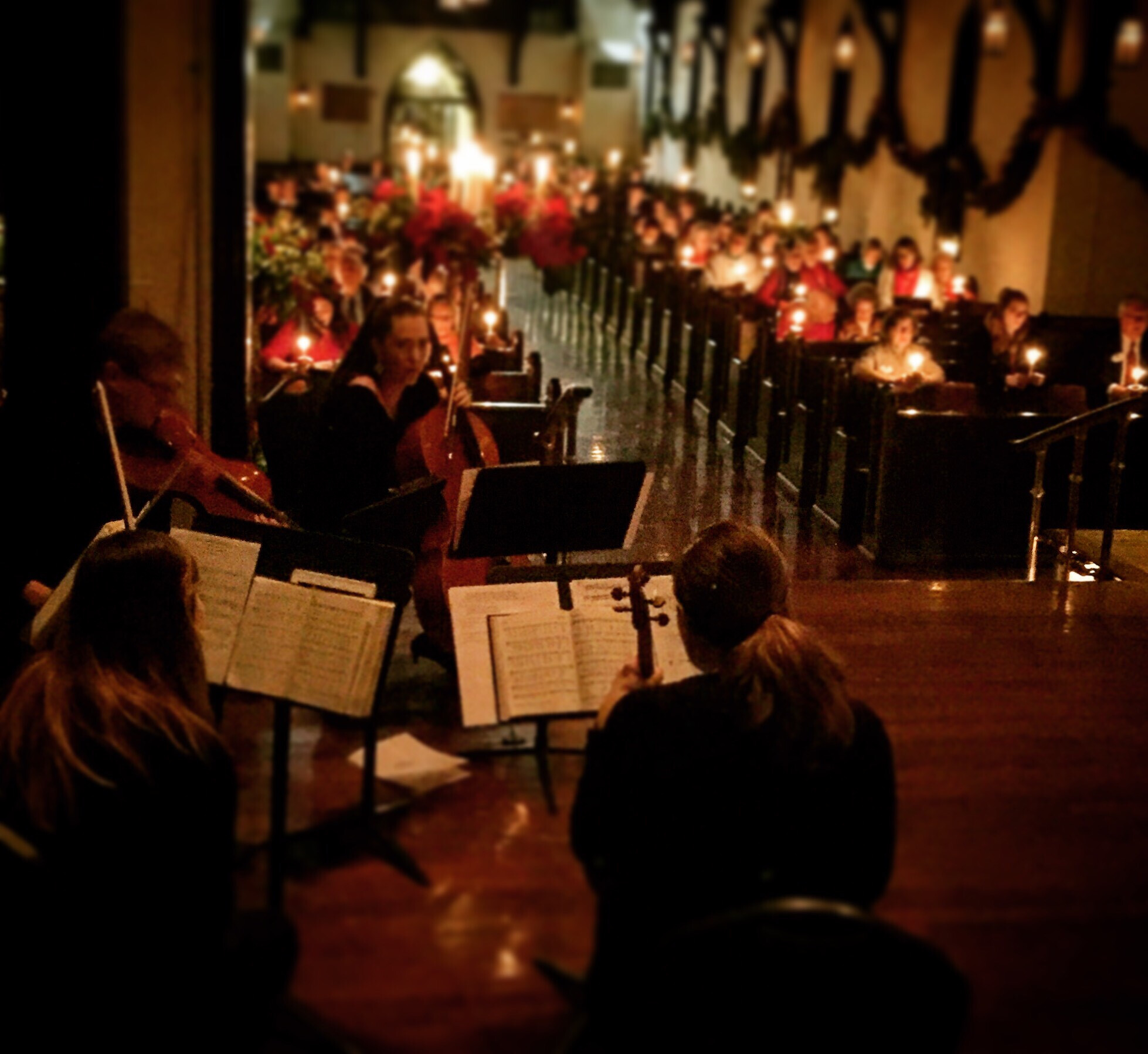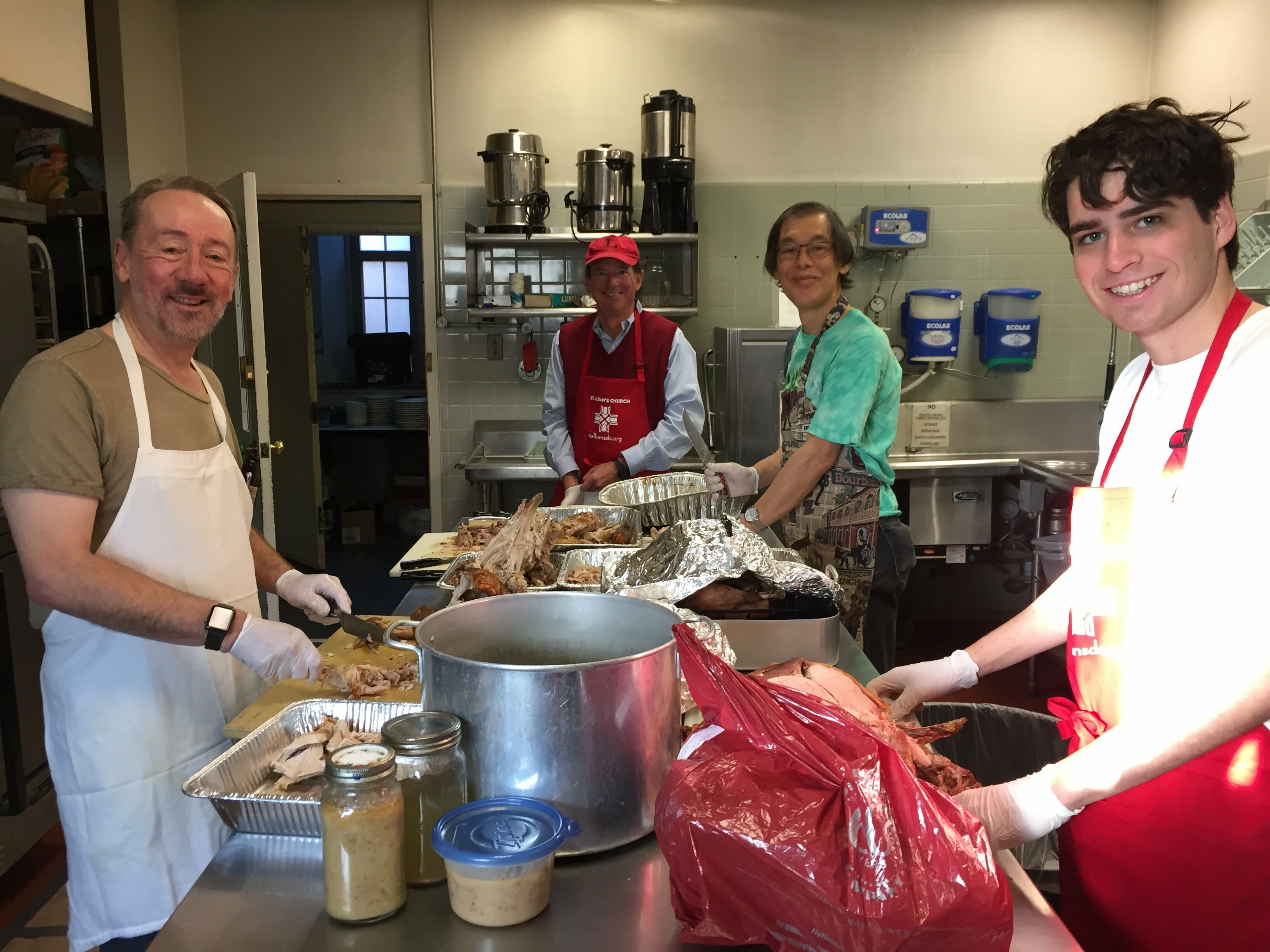 Christmas morning saw parishioners arriving early to begin preparations for our community dinner at noon. The kitchen in Satterlee Hall was redolent of roasted turkey as the carvers got to work. Gravy-making was soon underway (thank you, Nathalie Bramson) and pans of stuffing and mashed potatoes went into the ovens to stay warm. Green beans and creamed corn bubbled on the stove. Cranberry sauce and sparkling cider were set out on each table.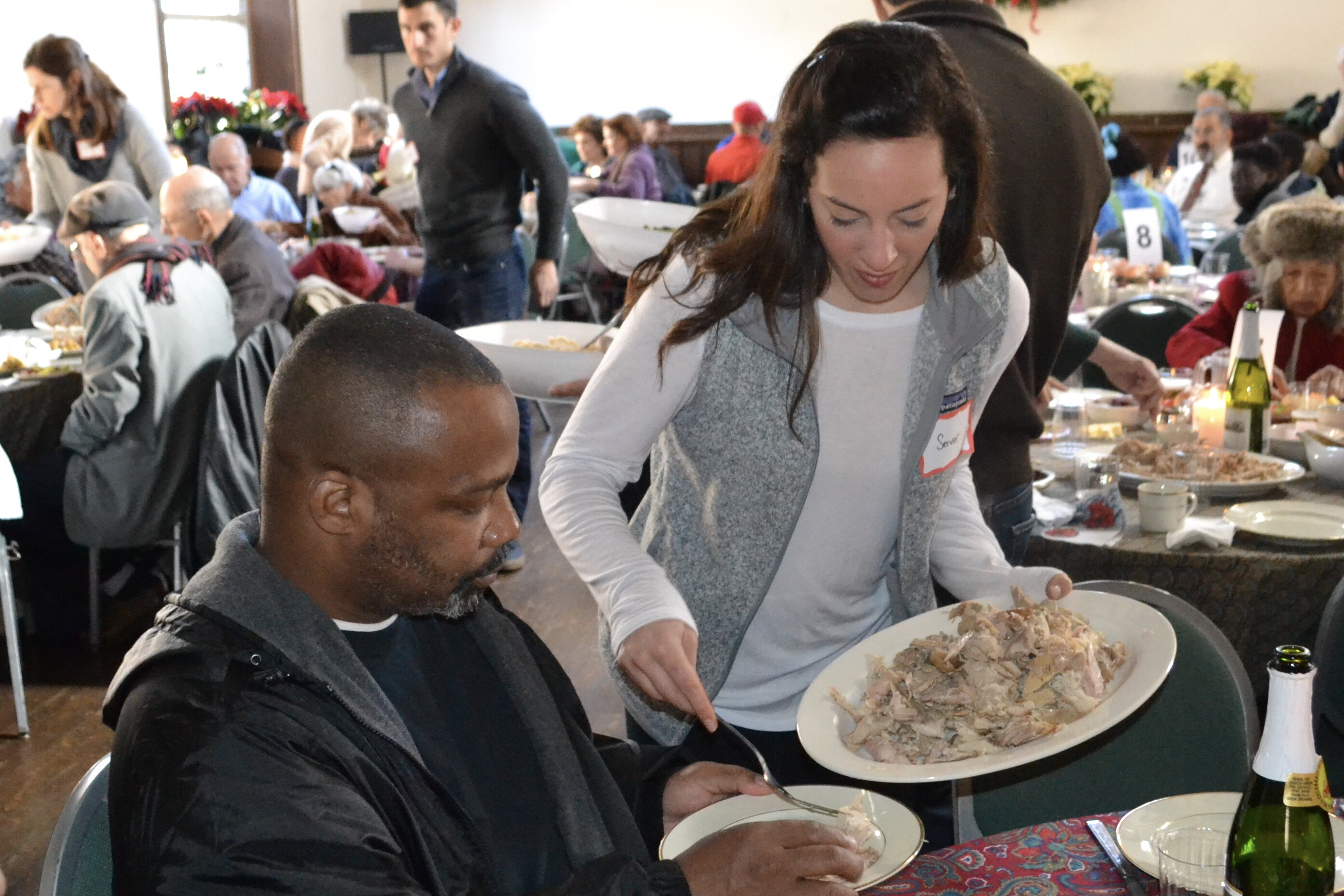 Under the able leadership of team captains Michele Bond, Suzy Mink and Phoebe Jane Winthrop, dozens of volunteers greeted arriving guests and served them a delicious meal. About 200 people enjoyed a traditional Christmas dinner in warmth and comfort as St. Alban's shared the love of Christ with our neighbors.
As the Christmas season came to an end,
we celebrated Epiphany on a frigid Saturday night with a Tres Reyes (Three Kings) party. The sumptuous potluck included home-made kings' cakes. Each of the children received gifts from the kings and worked together to smash a piñata, resulting in a shower of candy.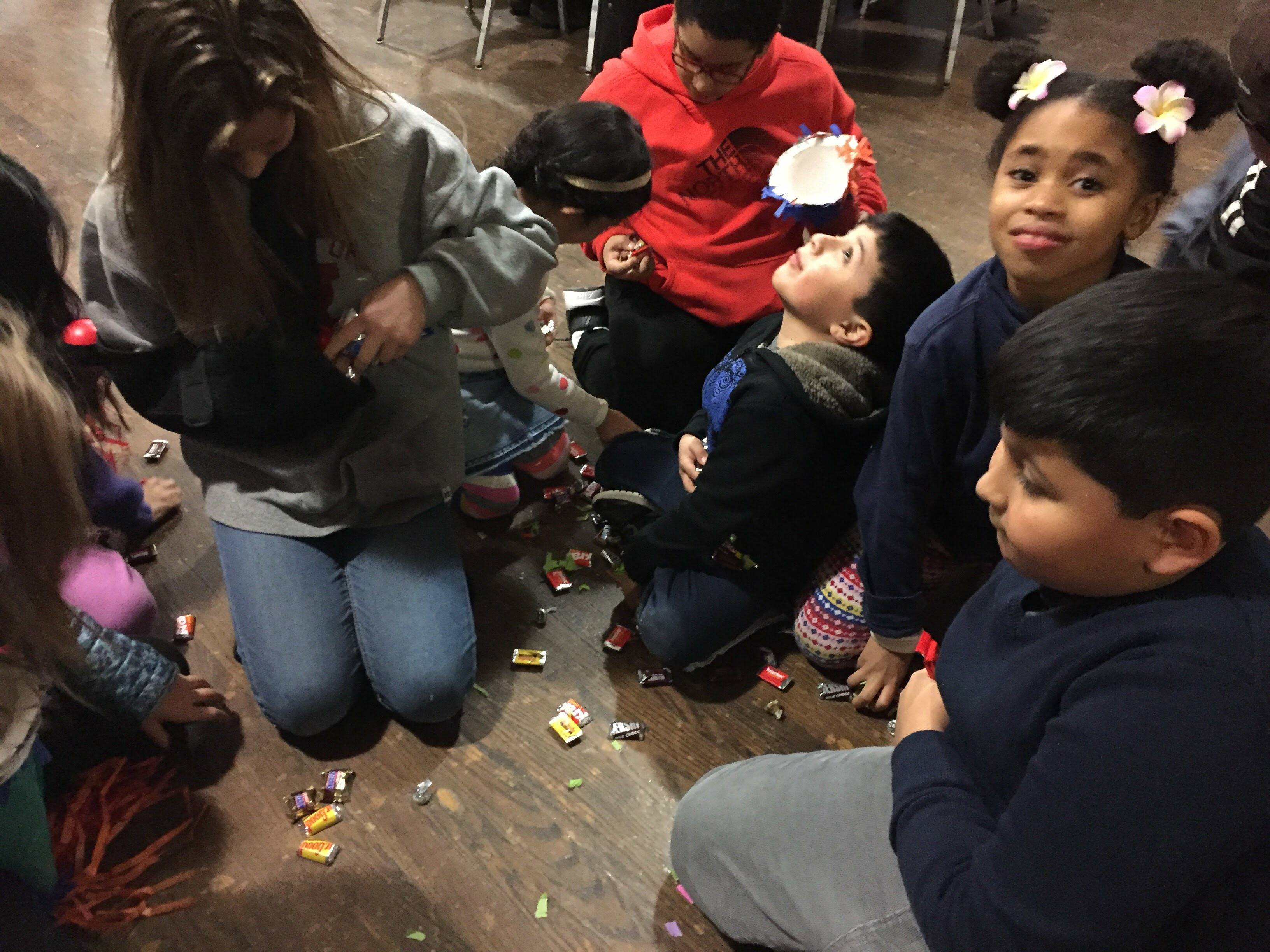 Thanks to everyone who helped to make this Christmas memorable. All who came to worship, sang a hymn, preached a sermon, celebrated communion, volunteered at the community dinner, or cooked for the Tres Reyes potluck played a part in sharing the joy of the season with our community and our neighbors.
More Christmas and Epiphany photos are in this gallery. Enjoy!