Advent Retreat
Advent begins just as the "holiday shopping season" kicks into high gear. It's difficult not to be swept up in the chaos of our secular culture. But St. Alban's offers a refuge: an annual retreat in Rehoboth Beach, Delaware.
The 2017 retreat had its largest group of participants in years. Eighteen St. Albanites and friends joined the Rev'd Geoffrey Hoare on the first weekend in December at Memorial House, where we've held these retreats for 20 years. Owned by the Episcopal Diocese of Delaware, the house is large and comfortable--a former home of the DuPont family, just blocks from the ocean.
The retreat, as always, was mostly silent, punctuated by worship and guided meditations. This year, the focus was on T. S. Eliot's Four Quartets, poems that explore Christian belief and practice.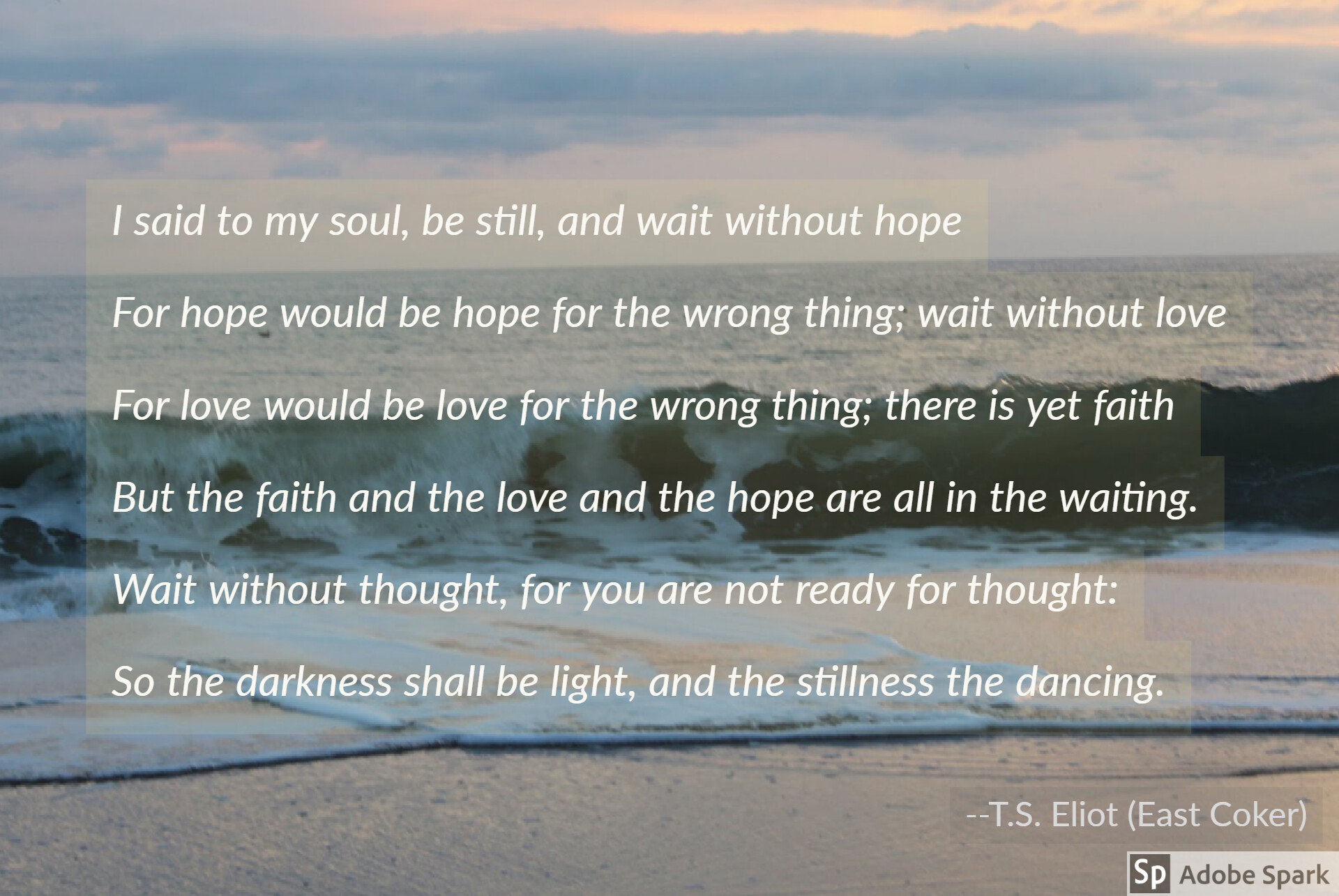 Participants listened to readings of the poems by Eliot himself or by the English actor Alec Guinness. They also took turns reading the poems aloud during meals. There was plenty of free time for walks on the beach or the boardwalk, and for reading by the fire. A newly-installed outdoor fire pit was also a gathering place for quiet companionship.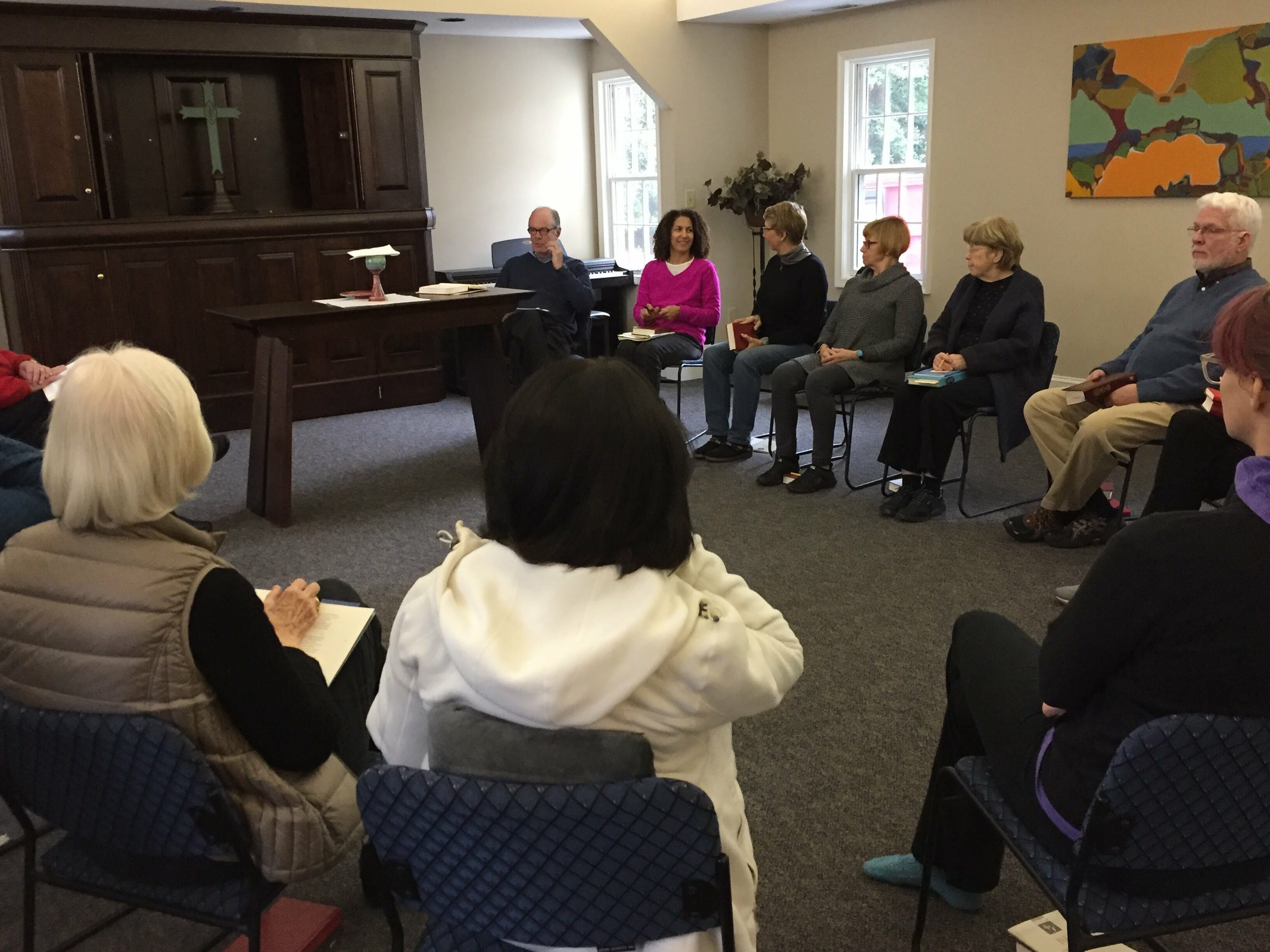 The group gathered for worship multiple times each day--for morning, noon and evening prayer, as well as compline at the end of the day.
During the closing Eucharist on Sunday morning, participants shared reflections on the retreat, including their own poetry and art (by Anne-Louise Oliphant) inspired by Eliot's work.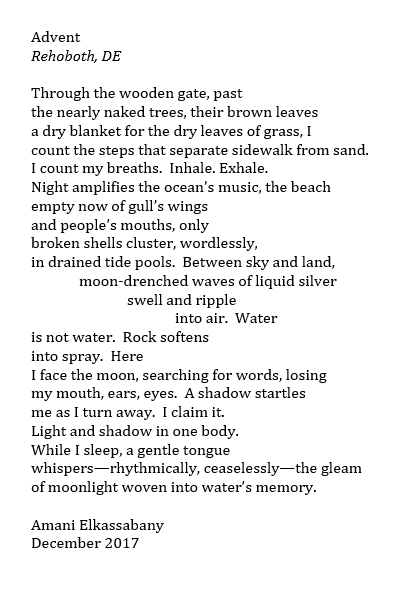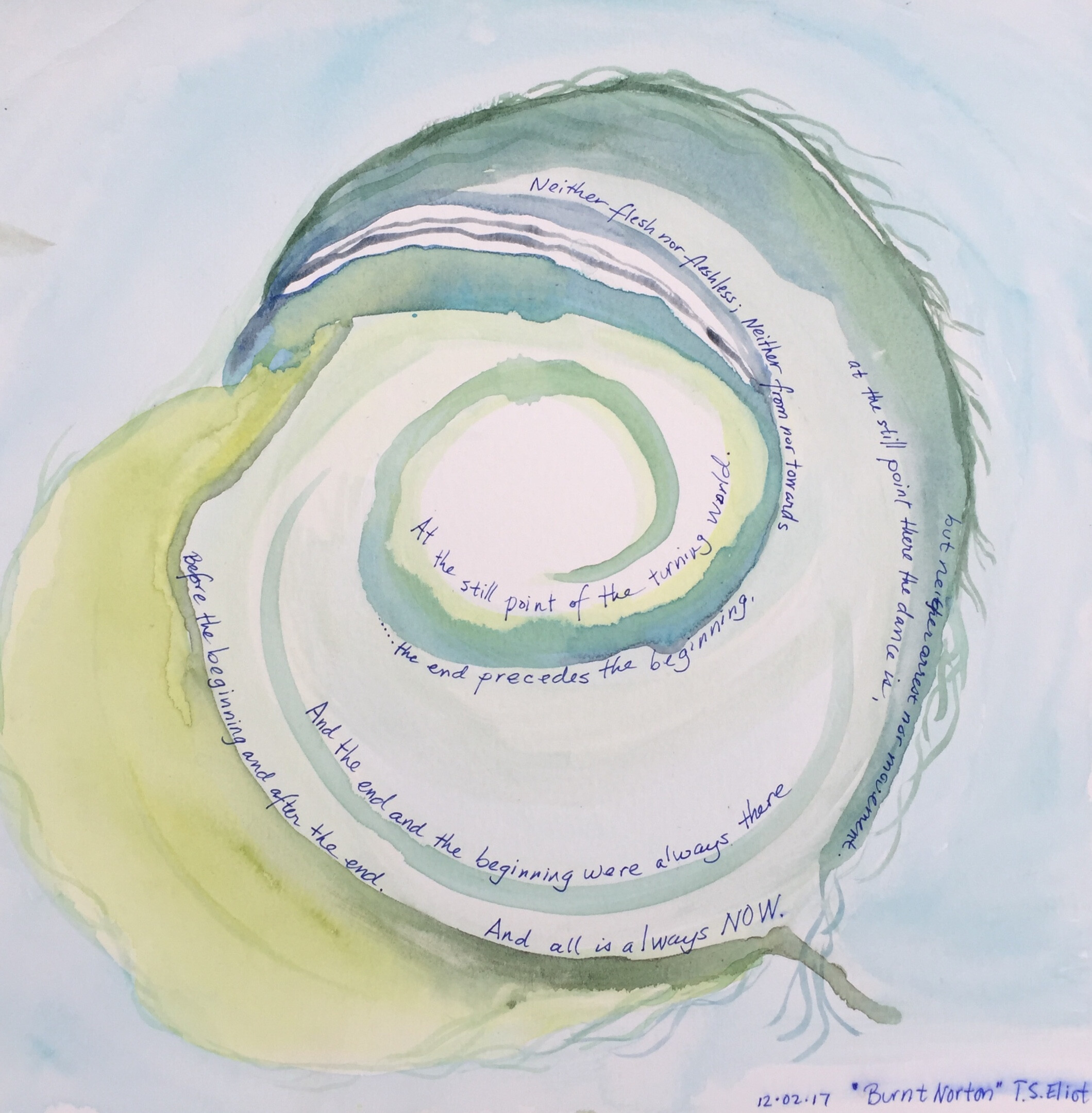 The Advent Retreat is a weekend many at St. Alban's look forward to all year. If you'd like to join the group in 2018, look for an announcement and sign up early. Space is limited.
Click below for a more immersive look at what these Advent retreats are like.